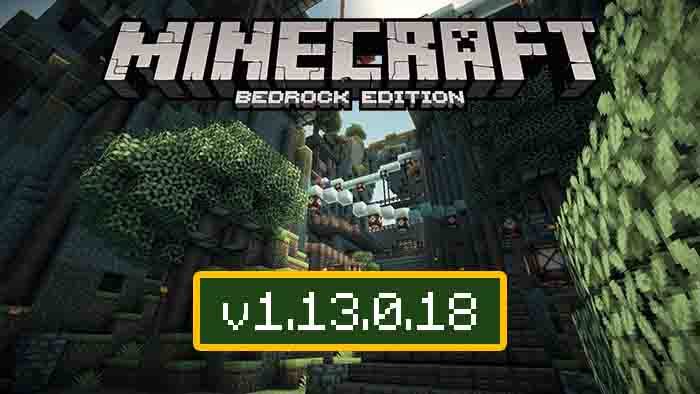 Minecraft for Android
Minecraft 1.13.0.18
Minecraft Pocket Edition 1.13.0.18
- this game update was released for devices with Android OS, Windows 10 and Xbox One. On our website you can download Minecraft 1.13.0.18 for Android. The link to the
apk
file Minecraft
1.13.0.18
is attached to the below.
We want to remind you that last week the developers of
Mojang
released the update Minecraft PE 1.13.0.17 for Windows 10, Xbox One and Android. For some reason, the
MCPE 1.13.0.17
file was not added on the Google Play platform.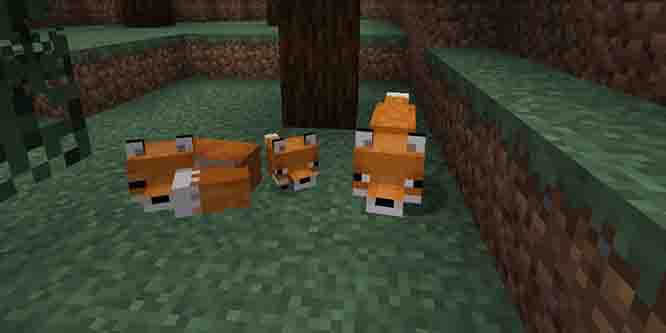 (in the world of minecraft you can meet foxes)
But since Mojang released the update Minecraft PE
1.13.0.18 beta
for android, so the
update Minecraft PE 1.13.0.17
is no longer relevant.
We are glad that you visited our website to download the update
 Minecraft PE 1.13.0.18 on android
. On this page you will find out about all the changes in
Minecraft Bedrock 1.13.0.18
!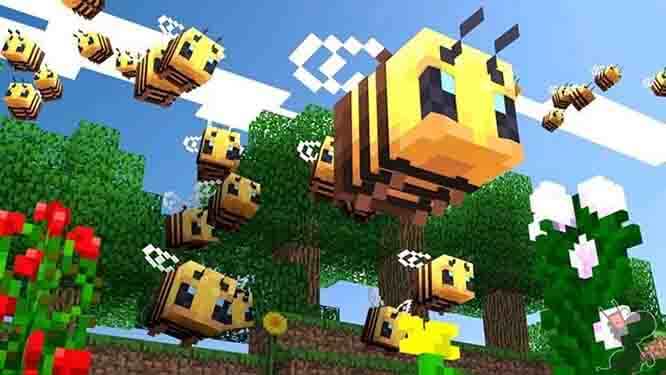 (bees soon appear in minecraft)
Unfortunately, there are no interesting additions to
minecraft 1.13.0.18
. The developers of Bedrock Edition didn't add anything to the game, but made important changes.
Minecraft PE 1.13.0.18 beta
update was released with fixed bugs that were found in previous
Minecraft
updates. We recommend that you
download Minecraft 1.13.0.18 for Android
because This is the most stable version of the game at the time of this writing.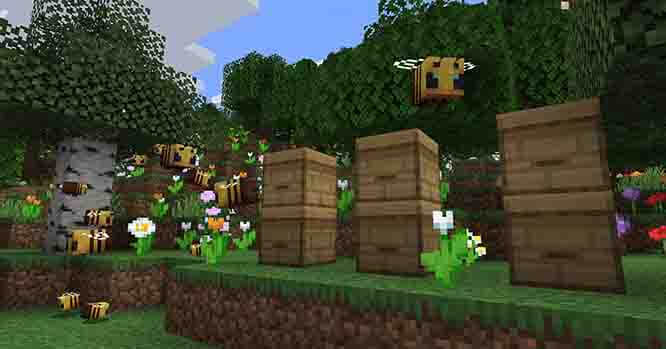 (bees will be added to Minecraft PE 1.14.0. Already very soon!)
Items

Carpets once again appear on the Llama's inventory screen 

Crossbows no longer fire immediately after loading

Fixed the ability to discard damaged tools from the Creative inventory

Compasses and clocks once again animate on the hotbar

Armor can once again be equipped directly from the Creative inventory on touch screens

Frost Walker boots once again freeze water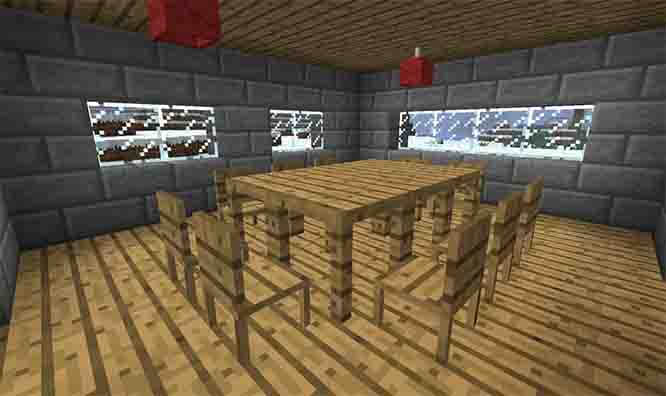 (these furniture can be obtained using modifications)
Graphical

The breaking animation once again appears on chests

Fixed the player's head looking wrongly when sneaking

Fixed the player's arms not animating when swimming

Mob heads once again fit properly on players

Fixed the Crafting Table icon not showing its grid on top in certain GUI scales

Fixed several missing and broken textures in the inventory

Fixed some skins appearing with a white cape

Fixed armor not respecting extra layers on skins

Fixed destroyed blocks leaving shadows  

(Savannah Biome Village)
User Interface

Various fixes and loading time improvements to the Character Creator interface

External servers once again appear on the Servers screen

Fixed the inventory screens of some blocks not appearing on the first attempt after the block's state has changed, like Hoppers and Dispensers

The Profile screen can now be accessed when playing split-screen

The "Read More" button once again appears next to packs on the Global Resource menu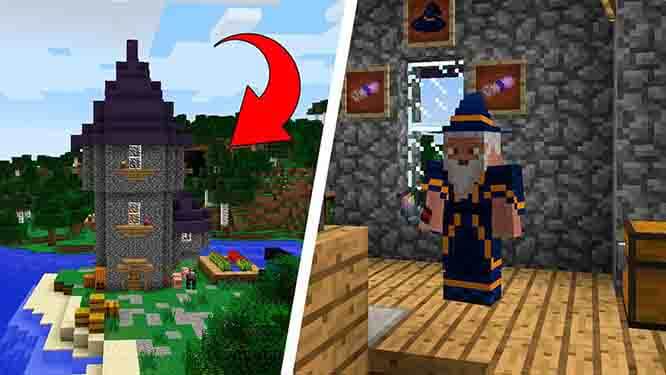 (screenshot showing the magician and his house)
Commands

The '/summon 'command once again properly names entities, if defined 
What's new in Minecraft Pocket Edition 1.13.0.18? What features are in MCPE 1.13.0.18? Watch the video review of this update on this page below! 
The link to the update MCPE 1.13.0.18 beta is on this page below.
(This video was published from YouTube!)
Download Minecraft PE 1.13.0.18
Minecraft 1.13.0.18 beta (Xbox Live)
 Soon there will be MCPE 1.13.0.18 with working servers! Please wait! 
---
---
---
2 October, 2019