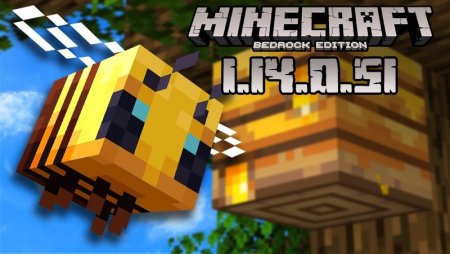 Minecraft for Android
Minecraft 1.14.0.51
Unlike full versions like Minecraft 1.13.1, Minecraft PE 1.14.0.51 is just a beta that won't let you join Realms and/or play with users who prefer full game versions, but it brings some important fixes that are meant to make your gameplay better and it can definitely serve as an alternative until another full version is released (hopefully soon).
Before the fact that you will have no access to Realms and non-beta users, we must also warn you that the builds creator in this beta version cannot be opened using earlier game versions (beta and non-beta), so you would better save them. Also note that by installing it, your MCPE work in progress will be canceled and you might lose your already created builds in case you don't make sure to back up them. 
But our aim is not to frighten you or convince you to wait for a full game version ignoring all the newly released betas, because all of them, including Minecraft PE 1.14.0.51 bring helpful changes and remove bugs and errors that might prevent us from having a smooth gameplay.
So, let us see what the MCPE developers worked on this time: 
Features of Minecraft 1.14.0.51 for Android
First, let us tell you about the change made for the addon creators and mapmakers. Now, with the help of the /gamerule showtag command, they can hide the item tags in the UI. 
And now for the issues affecting the players: 
Acacia leaves getting stuck in the hotbar

Save data icon not being displayed in newly created worlds

Marketplace sale items taking up very much space on the store page

Crash occurring when attending to access the Xbox Live 

Crash occurring after exploring many chunks

Other crashes occurring during the gameplay
As you can see, the fix list is not a long one, but we are sure you will find this beta version very comfortable to use. Try it with the newest mods, maps and/or texture packs featured on our website and enjoy your time! 
To download 

Minecraft Bedrock 1.14.0.51, use the button below the video. 
Video Trailer of MCPE 

1.14.0.51
---
23 November, 2019