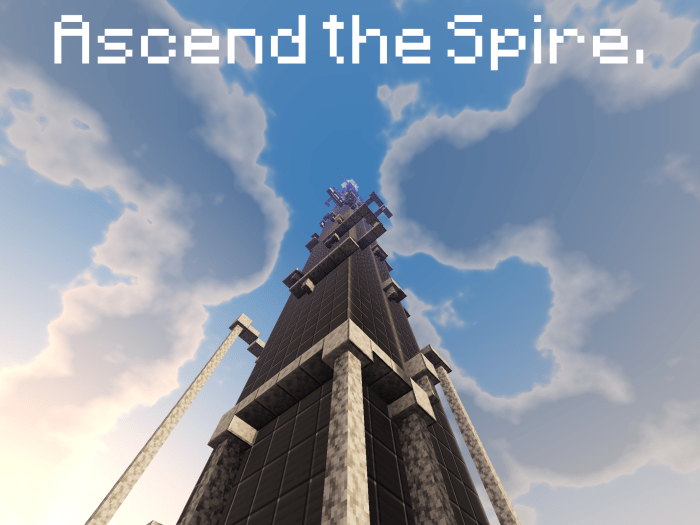 Minecraft Maps
Map Ascend the Spire 1.16.210
Imagine a very high building and add several more meters to it because the structure you will have to climb in Map Ascend the Spire is absolutely gigantic. Anyway, you are the only one who can finish its construction so we count on you.  
How to play at map Ascend the Spire
This map does not have complicated rules, but the task you will have to fulfill is very challenging. You will play the role of BuildBot200 who has to climb on an enormous building and finish the construction of its spire. Don't think that climbing this structure will be easy because the map maker planned a lot of traps and other challenges for you.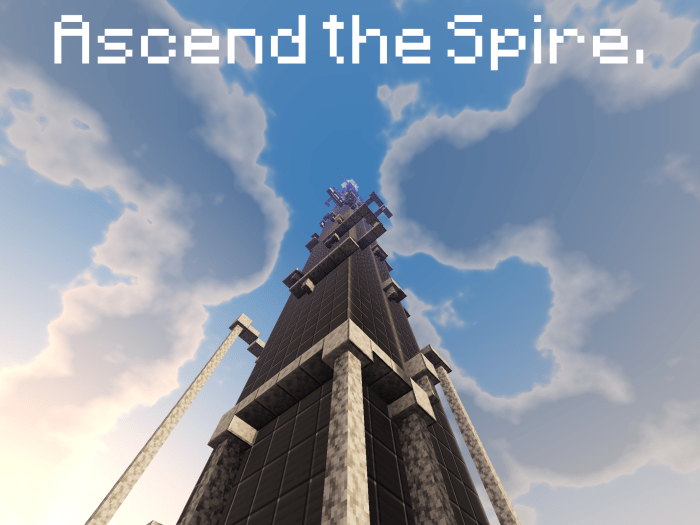 If you have enough courage to carry out this dangerous mission, we invite you to click on the download button below this article, but first, make sure you have already installed one of the latest game versions (at least Minecraft PE 1.16.210).
The map maker, that is Upperten, also recommends setting the render distance to a minimum and using a shader for a better view and experience. You can choose from the multitude of shaders provided in the Textures section of our website.
For more maps and other cool MCPE-related surprises, visit us and enjoy your time!
---
8 June, 2021