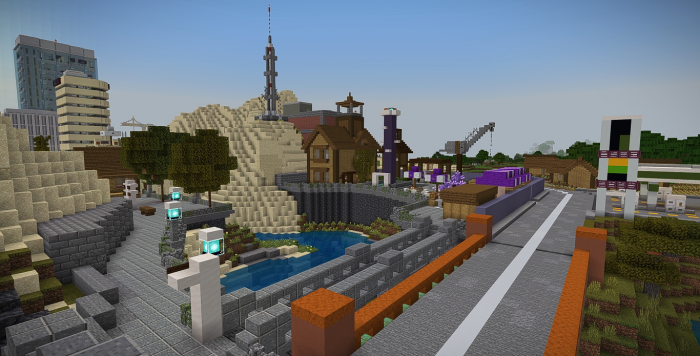 Minecraft Maps
Map Nation Of Calvada 1.17
Map Nation Of Calvada's creator, Wormwal, is very proud of his work because he worked on its development for many years and he doesn't even stop here because his aim is to make it the best MCPE map ever. Even if he wants to add more buildings and other details, we consider this place fantastic.
Features of map Nation Of Calvada
Calvada's capital is Las Vegia. There you will find a lot of stunning skyscrapers, shops, public services and more, especially in the city center.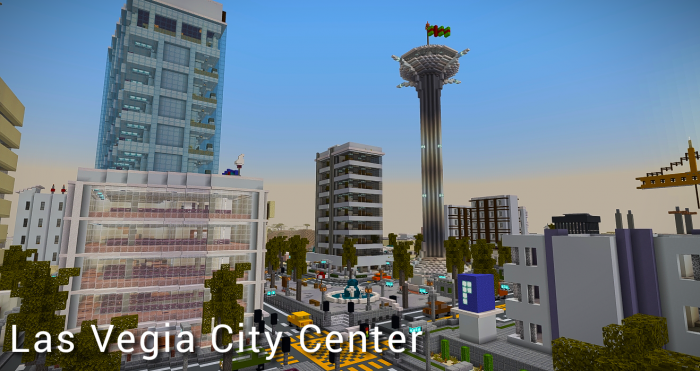 Las Vegia is surrounded by nice places too. Explore these surroundings and you may discover a grand hill, a theme park, an airport, and many other awesome spots.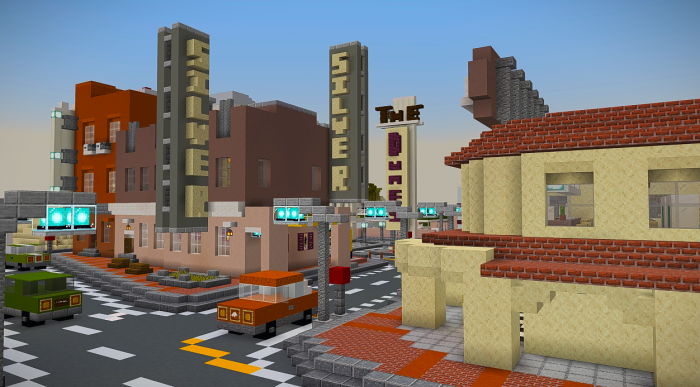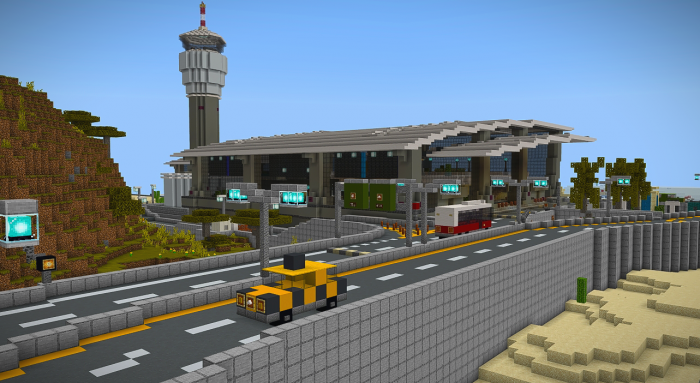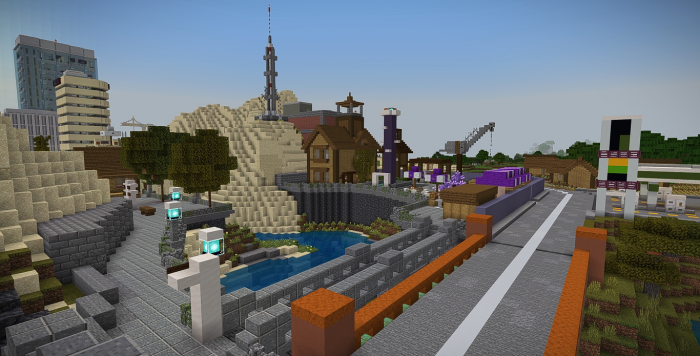 The mapmaker warns us that this map works best on powerful devices, but if you are using a low-end one, do not worry. You just have to reduce the render distance and disable the fancy graphics if required.
Please note that you can enjoy the map only if you are using Minecraft PE 1.17 or any of the other later game versions.
When your trip to Calvada is over, we invite you to visit our website where you will find a lot of maps, mods, and other cool MCPE-related surprises. Enjoy your time!
---
5 September, 2021