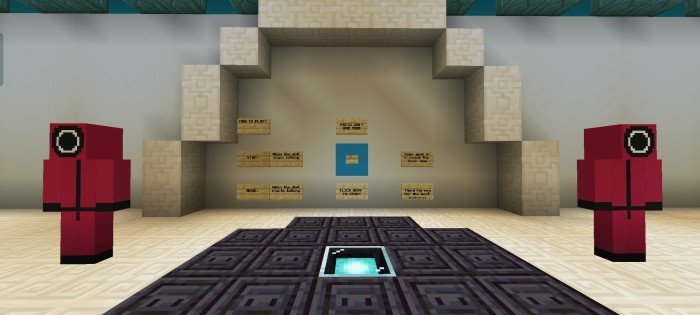 Minecraft Maps
Map Squid Game 1.17.30
Addon Squid Game that we presented to you a while ago got downloaded by a lot of our website's subscribers so we decided to give you the chance to try one more surprise related to the original Netflix series. We are talking about Map Squid Game where you will play the Red Light – Green Light game.
How to play at map Squid Game
If you are not watching Netflix's Squid Game, let us tell you the rules of the Red Light – Green Light game: you have the right to move only when the doll dressed in an orange dress talks. When she goes silent, you must immediately stop walking. Because this game can be played in multiplayer, your goal is to reach the finish line before other players do.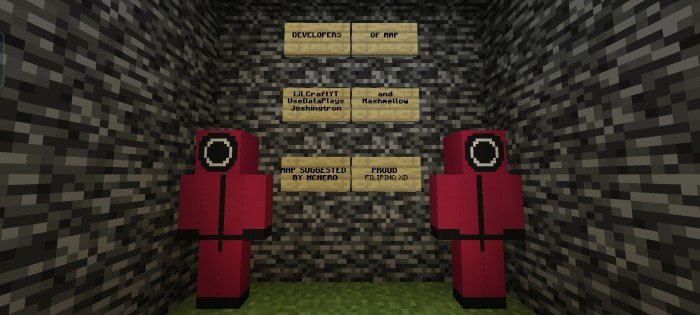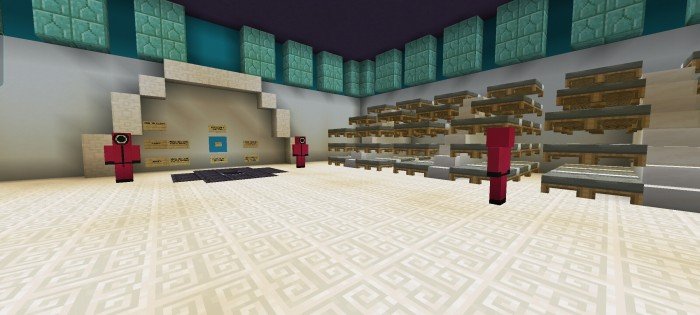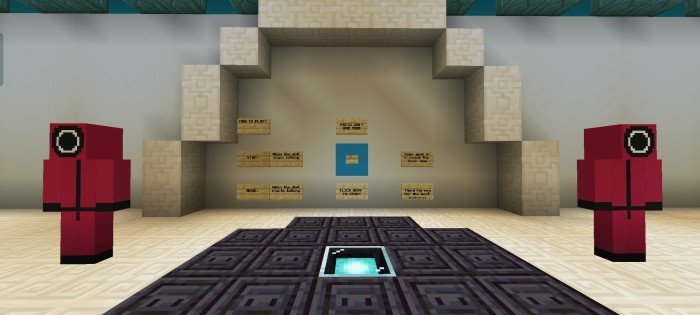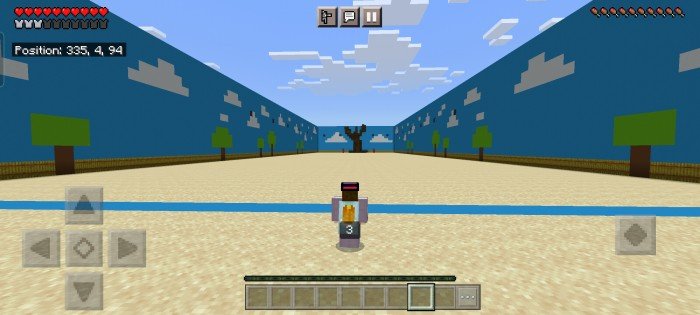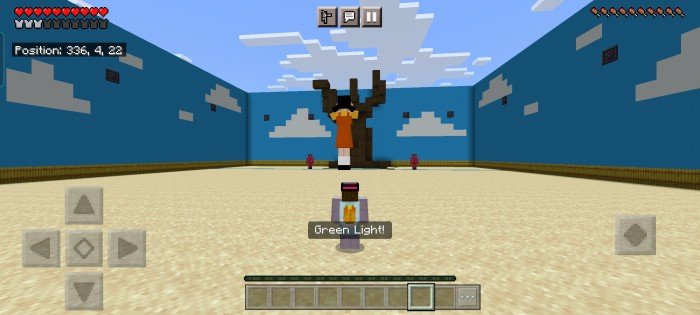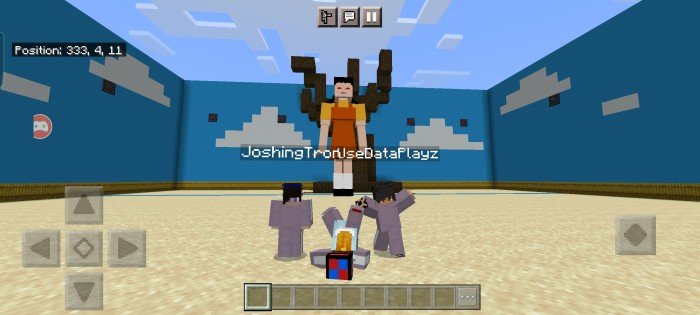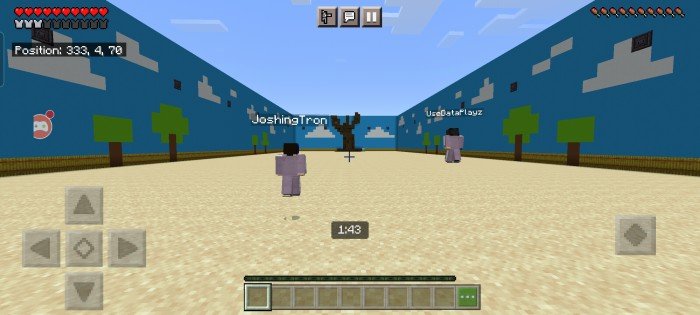 To see how other people play before trying it yourself, you can watch the video below this article.
Mind that compared to the addon mentioned at the beginning of this article, this map requires an even more recent game version installed on your device if you want to be able to play. The earliest one suitable for it is Minecraft Bedrock 1.17.30 but if you are using an even newer one, there will be no problem.
The map maker recommends playing in third person mode and avoiding using cheats for a better experience.
Continue following us if you want to be up to date with the newest and most popular maps, mods, and other MCPE-related downloads. Enjoy your time!
Video of Map Squid Game
---
16 November, 2021