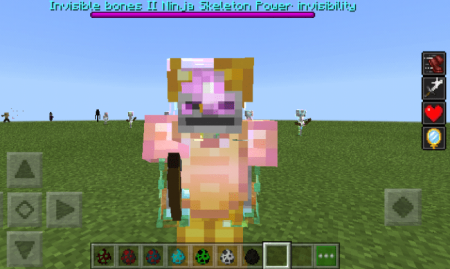 Minecraft Mods
Addon Infernal Mobs 1.14
We are sure that our website's guests are the most powerful and fearless Minecraft PE players, so today we challenge you to face all the hostile mobs in a new variant, a hellish one. All of their abilities are boosted, making them more dangerous. This idea belongs to HotSpanish who created Addon Infernal Mobs.
Features of addon Infernal Mobs
Before getting to the list of infernal mobs and their new abilities, we must tell you that you, as a player will be given the chance to steal some of their powers (effects). To do this, your tool will have to be haunted by looting and you will have to hit the specific mob with it twice. You can find out which of the four effects (regeneration, speed, invisibility, strength) by looking at the mob's boss bar which was replaced by a special bar displaying its name and power. Please watch the video below to better understand how this is done.
And now it is time to find out about the available infernal mobs and their new abilities:
Skeletons have three stages of development. In the first stage, they possess the power of regeneration which you can steal, after which they obtain the power of invisibility. If you want to steal their second effect, you will have to become invisible too.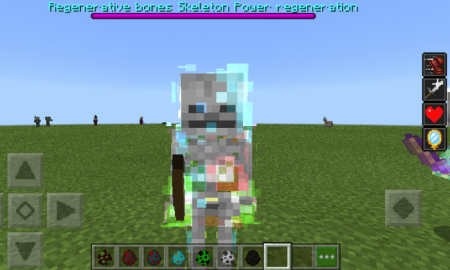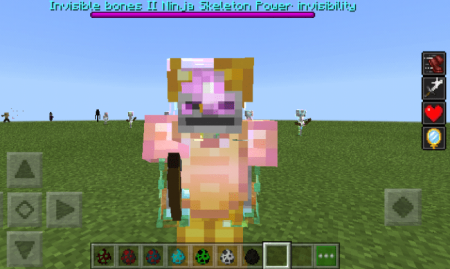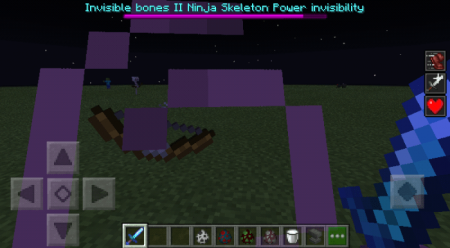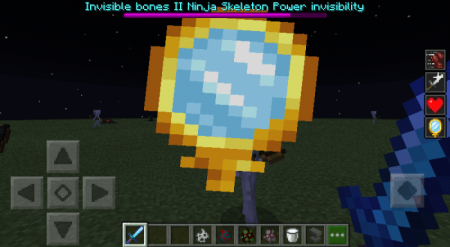 Spiders and Cave Spiders have the power of speed coming in three phases, each next one being stronger than the previous one.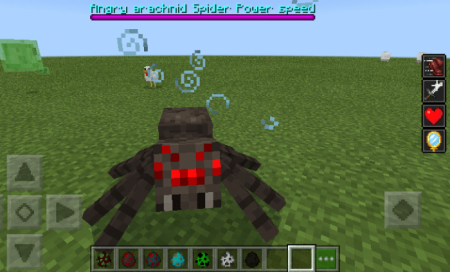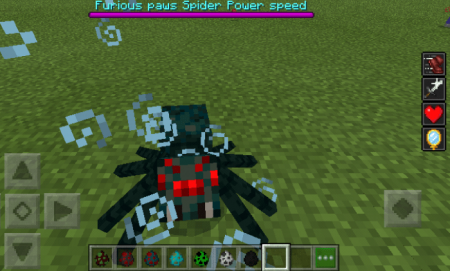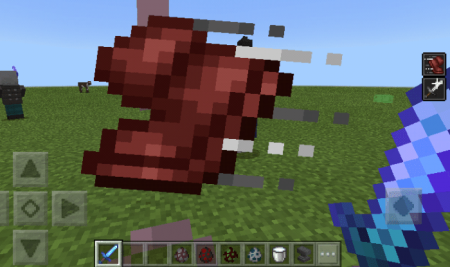 Creepers have the effect of anger and force coming in six phases, each next one making the mobs stronger than the previous one.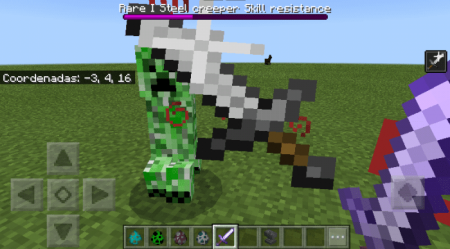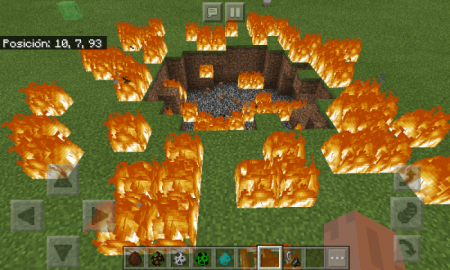 Witches possess the power of regeneration and speed. The first power accompanies its first three phases and the second one, the next three phases (a total of six phases)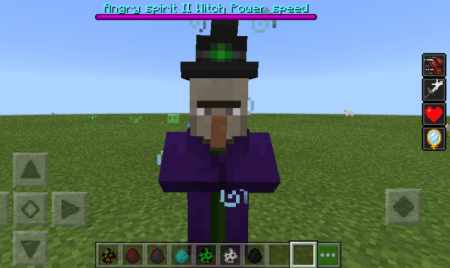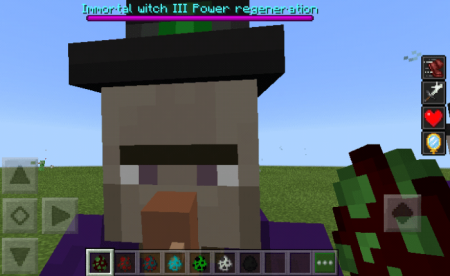 Zombies have extra strength coming in just one phase. This way, the creepers are more resistant and their attack damage is stronger. They also become daylight-immune.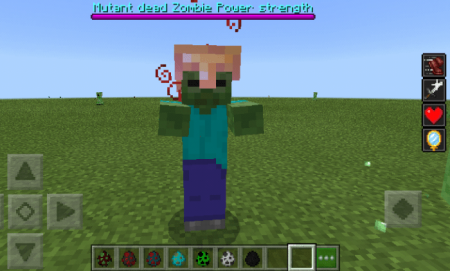 Evocators have the speed effect. Instead of evoking crocodiles as they usually do, they will evoke bloody tridents which, when touched, explode and give the mob a slow-down effect.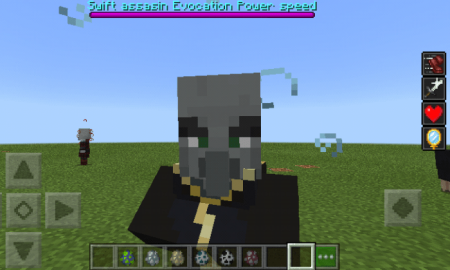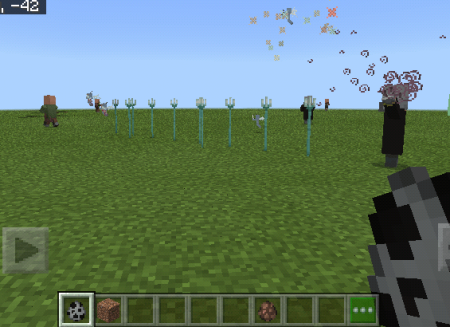 Husks are way stronger than the ordinary ones and have the power to regenerate.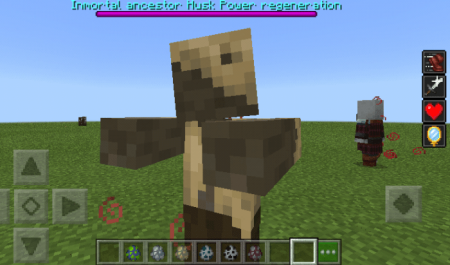 Endermen has the power of speed and is able to teleport incredibly fast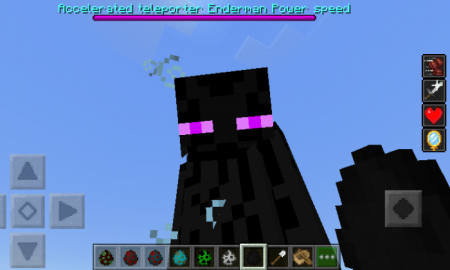 Phantoms also have the power of regeneration and usually appear during the nighttime.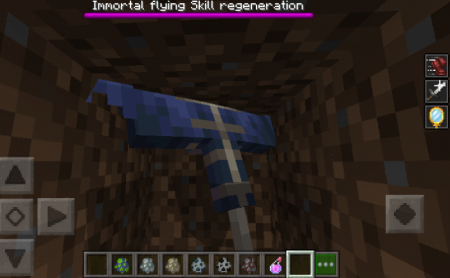 Pillagers have the strength effect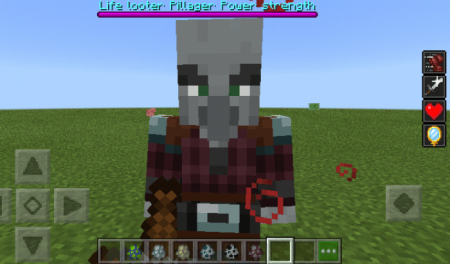 Strays have the regeneration effect
Drowned have the speed effect.
If you consider the challenge of facing such mobs interesting, click on the download button below, share the article with your friends and leave feedback.
Visit us to discover more mods and other cool articles with free download buttons. Here you can also check the latest game versions, including Minecraft PE 1.16.0.61 which is the newest one. Have a good time!
---
17 May, 2020