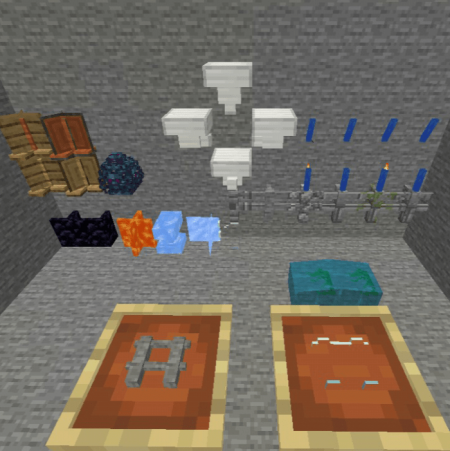 Minecraft Mods
Addon Reshaped Blocks 1.14
Addon Reshaped Blocks modifies the appearance of the most frequently used blocks in Minecraft Bedrock. Some of them will get their textures and shapes modified, others only their textures but they will definitely look better after installing the present addon. Check it for yourself.
Features of addon Reshaped Blocks
The addon improves the blocks in the following way:
The bone blocks get the shape and texture of chorus flowers
Obsidian is going to look like a glass pane
Non-flowing lava will also look like a glass pane
Mob spawners will look like dragon eggs
All the infested stones and  glass will look like fences
The seagrass will have the appearance of a coral fan now
The planks and logs will look like brewing stands
Packed ice will look like arrows
Blue ice will look like an anvil
Torches will be like textured lapis lazuli
Hoppers will be textured as iron blocks
We are aware that the description of some blocks might sound quite unusual, but if you look at the picture below, you can see how cool your blocks can become thanks to this addon.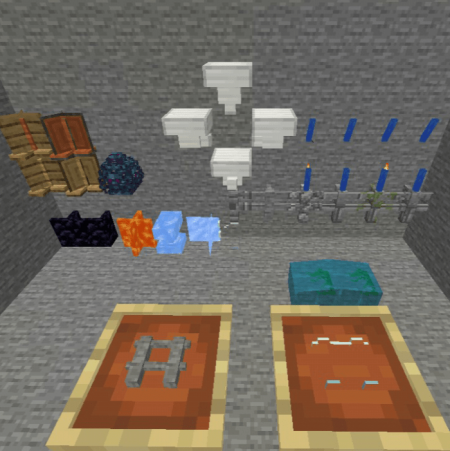 If you want to try it, hit the download button below this article, share it with other MCPE players and leave feedback.
To discover other interesting mods, visit our website. Here you can also download the latest game versions, including Minecraft 1.16.0.66 which is the newest one. Have fun!  
---
9 June, 2020