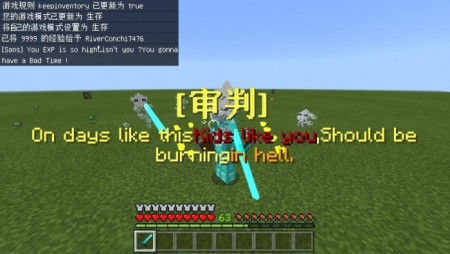 Minecraft Mods
Addon Sans 1.14
Addon Sans brings one of the most popular characters from Undertale into our MCPE worlds. Depending on your game level, this monster will either protect or attack you.
How does addon Sans work
By installing this addon, you will introduce Sans into your Bedrock world and things will never be the same again. In case you are below the nineteenth level, you will present no interest to this monster but if you are more experimented, get ready because it is very fast and has several ways to attack.
The monster can attack you using:
Orange colored Bones. If hit in this way, your player will get a slowness effect and will become very vulnerable.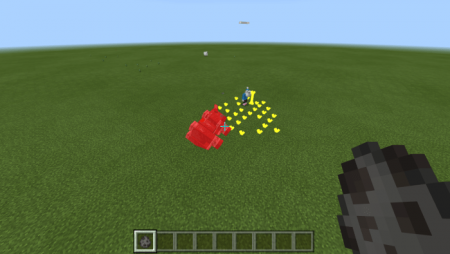 Lurkers. This way you will also get a slowness effect, but not as strong as the one provoked by the orange bones. Curiously this attack is Sans' favorite.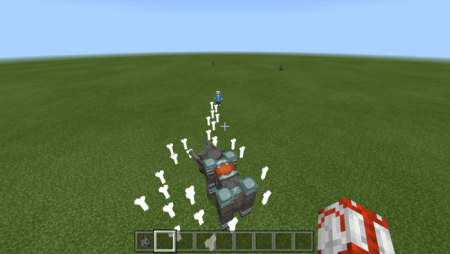 Blue colored Bones. If your player gets hit by blue bones, he/she will start floating in the air until he/she dies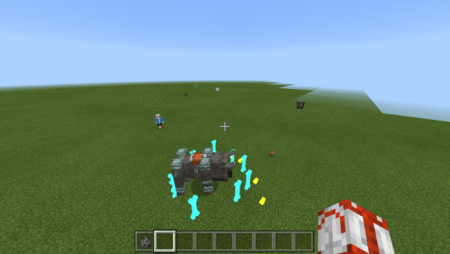 Custom Bones just gives the player very big damage.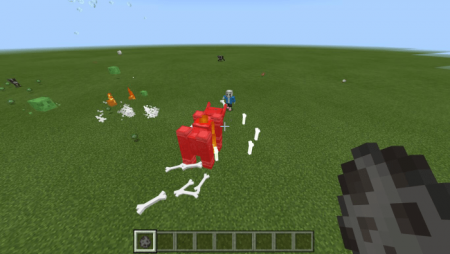 Gaster Blasters are meant to burn the player down to half-death. They are summoned by Sans.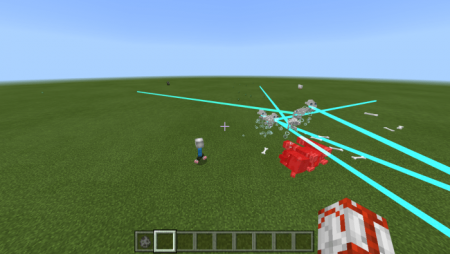 If you are playing in Survival mode and think of destroying Sans, just forget it because this is impossible. This creature can only be deleted using a special command block.
If you are not afraid to face Sans, hit the download button below and try it, but first, make sure you have installed Minecraft PE 1.14 or any of the other later game versions.
We hope you like the addon presented today. If you do, share this article with other MCPE players and leave feedback.
To explore other new and popular mods, visit our website. Here you will also find many more MCPE-related articles with free download buttons. Enjoy your time!
---
23 June, 2020