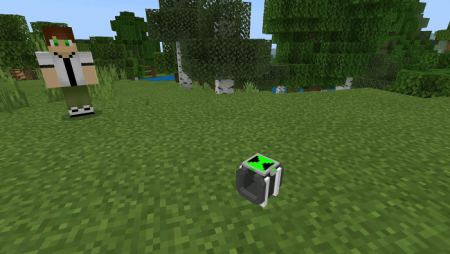 Minecraft Mods
Addon Ben 10 1.14
Ben 10 is a very popular television series both among kids and adults. If you accessed this article, we suppose you are one of his fans too so we guarantee you a great experience playing as Ben and his fantastic aliens in order to save your MCPE world from several mighty enemies. This opportunity is given by Addon Ben 10.
How to use addon Ben 10
In the beginning, Ben, who can be spawned using a spawn egg, will be a simple boy without any extra powers.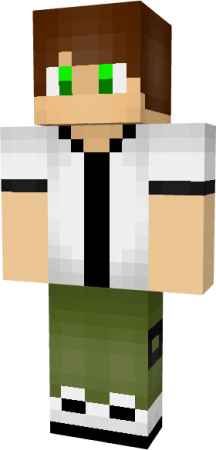 To make him become the famous Ben that we know, we will have to get the omnitrix for him. This item has its own spawning egg. Take it and place it somewhere near Ben so he can transform into one of the following alternative selves (aliens) for eighty seconds: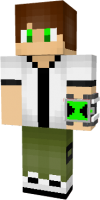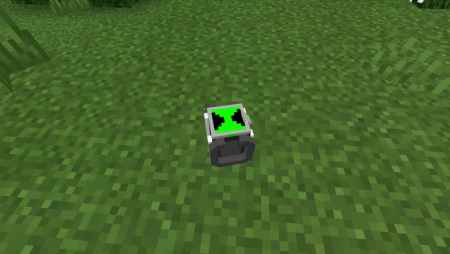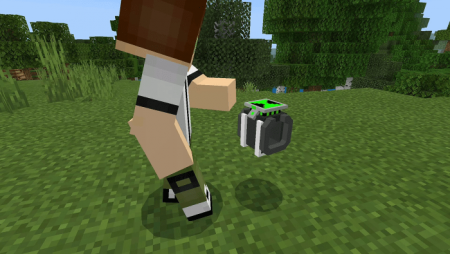 Wildmutt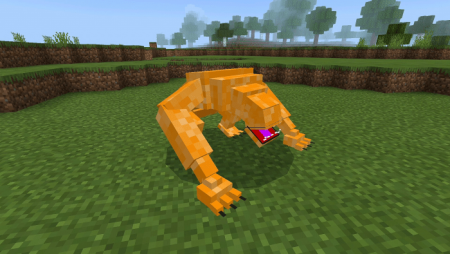 Four Arms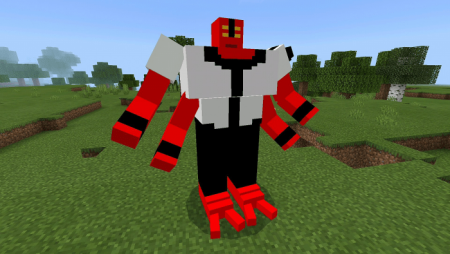 Grey Matter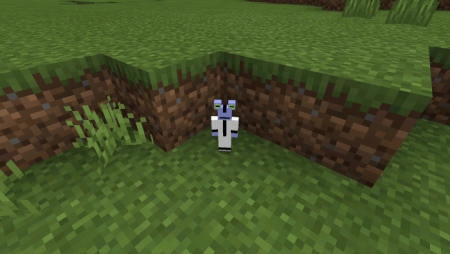 XLR8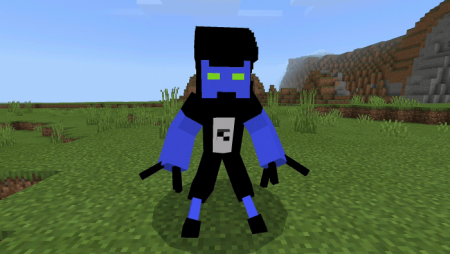 Upgrade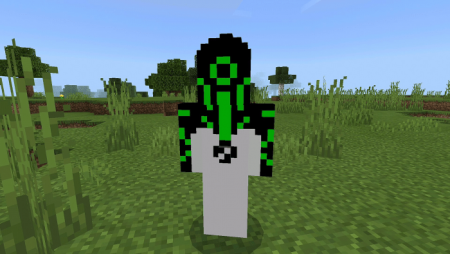 Diamond Head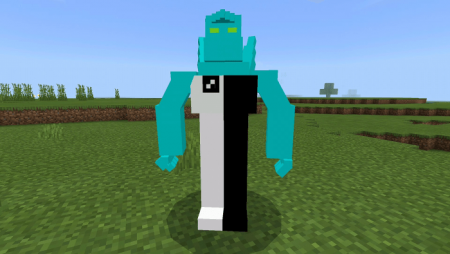 Rip Jaws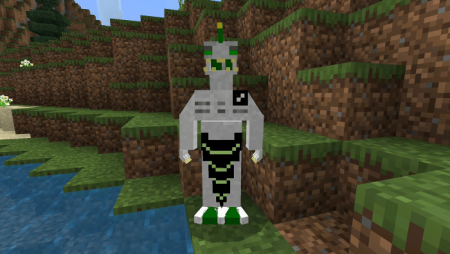 Stink Fly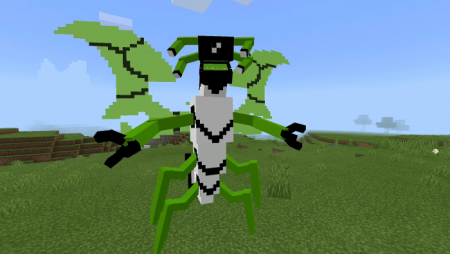 Ghost Freak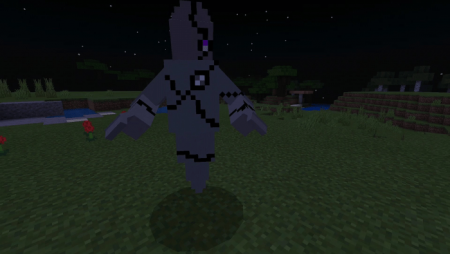 Cannon Bolt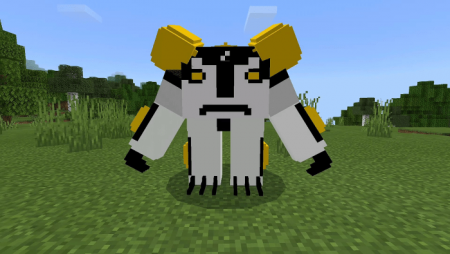 Heat Blast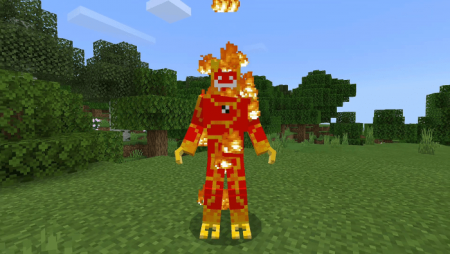 After the time of the transformation expires, the omnitrix will need half a minute to recharge.
If you want your player to play as Ben and use the fantastic omnitrix, get it either using the spawning egg, the /give @s omni:omnitrix command, or craft it as shown below.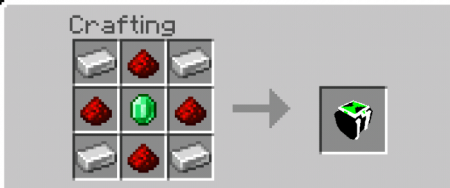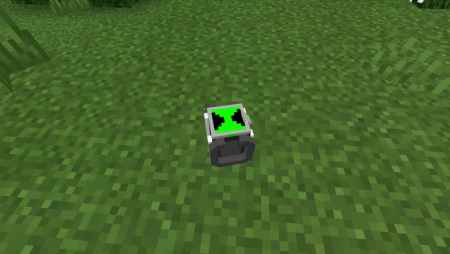 When you have it, put it on and click on any item and you will turn into the chosen alien. This way, you can play as any of the above-listed aliens either in third person or first person. See some examples below.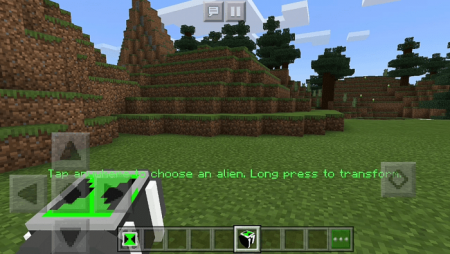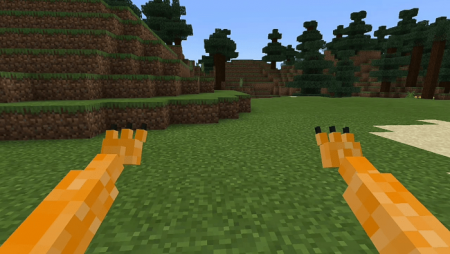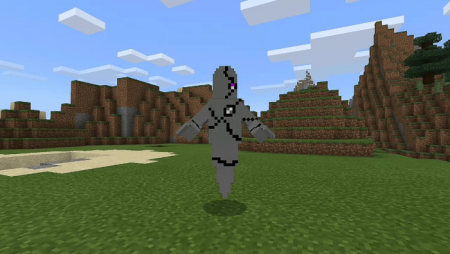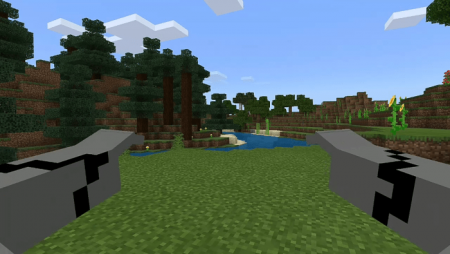 If you choose to use the omnitrix this way, that is for your player, its transformation time will be of two hundred seconds instead of eighty. Its recharging time remains the same.
In addition to the described above possibilities, the addon also brings all of Ben's friends and enemies. This way, you will be able to interact with:
Gwen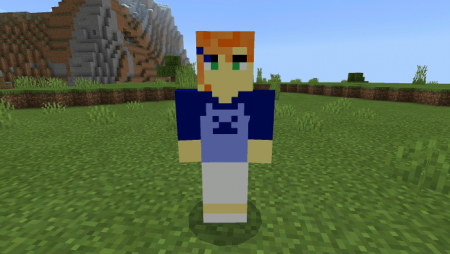 Grandpa Max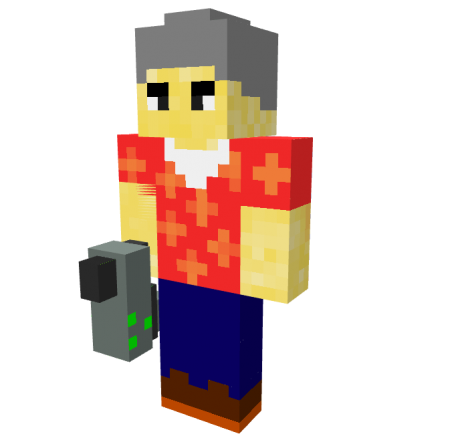 Charmcaster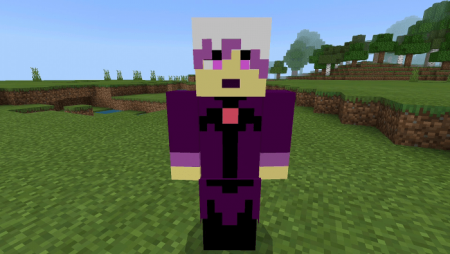 The Stone Creature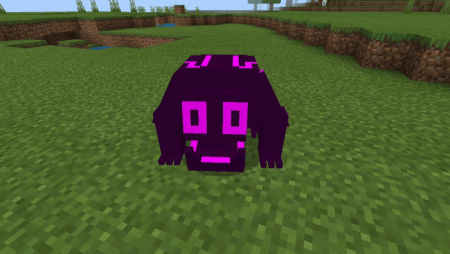 Kevin Levin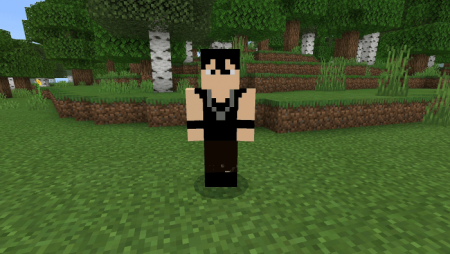 Kevin 11 (the alien Kevin Levin transforms into when absorbing Ben's omnitrix)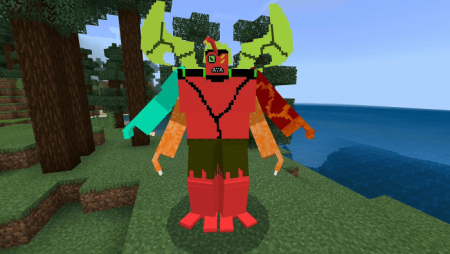 Vilgax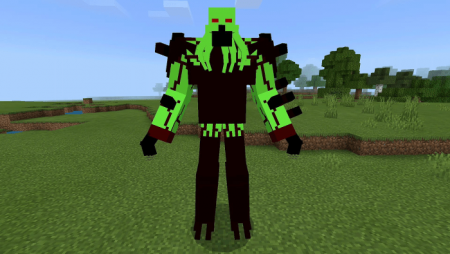 Of course Ben and his companions will have the chance to drive their magic vehicle known as Rust Bucket.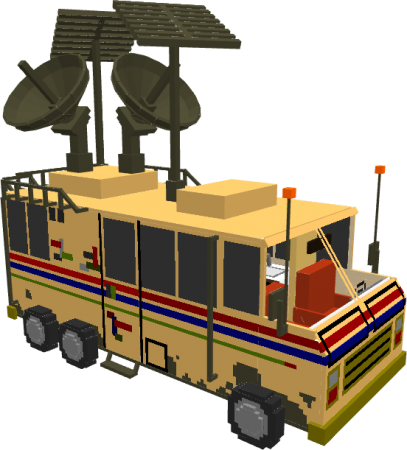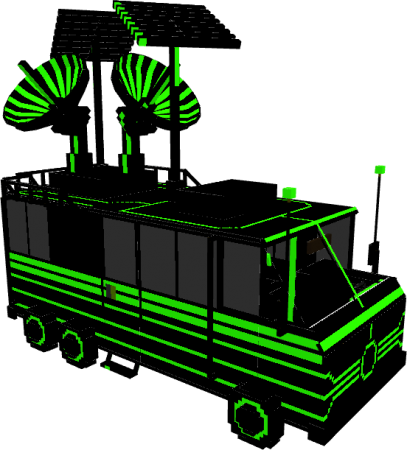 To take a sneak peek of the great adventure you can experience by installing this addon, we recommend you watch the video trailer below this article before hitting the download button.
If you liked our article and the addon, share it with other Minecraft PE and Ben 10 fans and leave feedback.
Important! To be able to use the addon presented above and other cool mods featured on our website, install one of the latest game versions, for example, Minecraft PE 1.16. Have fun!
Video Trailer of Addon Ben 10
---
21 July, 2020