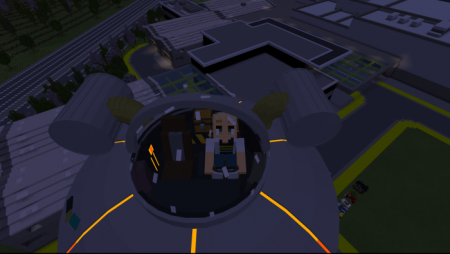 Minecraft Mods
Addon Rick and Morty's Space Cruiser 1.16
The Space Cruiser is a flying vehicle featured in the popular Rick and Morty sci-fi sitcom and today you will have the chance to ride and tame it in your Minecraft PE world. This opportunity is given by Addon Rick and Morty's Space Cruiser.
How does addon Rick and Morty's Space Cruiser work
To obtain Rick's fantastic spaceship, either spawn it in creative or summon it using the /car:ram command. Driving the vehicle is easy but to get a clearer idea of how to do it, we suggest you watch the video trailer below the present article. Anyway, you should know that the ship's inventory will be available as soon as you equip the chest. To make it start, you must equip the saddle (key) in the spaceship.
To tame Rick's car, use either charcoal or coal, put on the chest key, and equip the saddle as described above.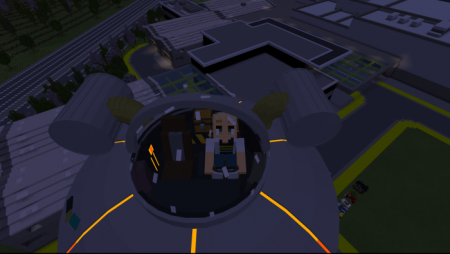 Now that you know about this cool addon, it is time to hit the download button, share the article with all your friends, and leave feedback.
Important! To be able to use this addon, you must install one of the latest game versions, Minecraft PE 1.16 being the earliest one suitable for this.
Explore the Mods section on our website to check other interesting addons and have a great time!
Video Trailer of Addon Rick and Morty's Space Cruiser
---
2 September, 2020