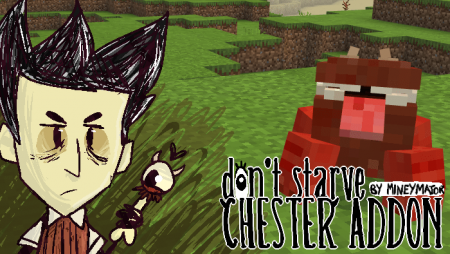 Minecraft Mods
Addon Chester 1.14
Chester is a unique passive mob that acts as a mobile chest in the popular Don't Starve survival game and now you can have it in Minecarft PE too thanks to Addon Chester.
Features of addon Chester
Chester is not easy to find because it spawns rarely, but if you choose to play in creative, you will find a spawn egg in your player's inventory. In survival it can be found in plains, but as we already mentioned, very rarely, so finding it is quite a challenge.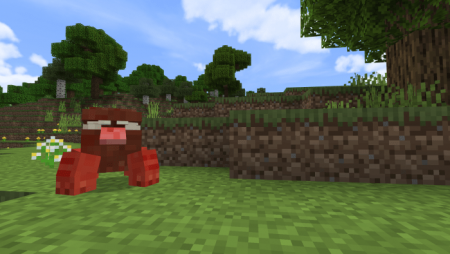 Chester has a health of two hundred and is very hard to kill. Moreover, this little monster is resistant to fire and does not drown in the water.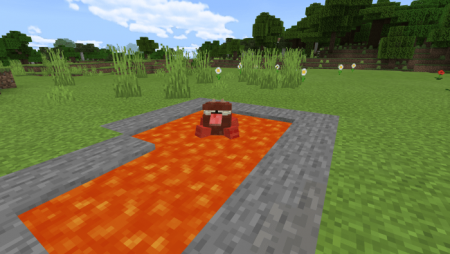 To tame Chester, you will need an Eye Bone, just like in the original Don't Starve game. To craft one, use a bone and an Eye of Ender as shown in the picture below.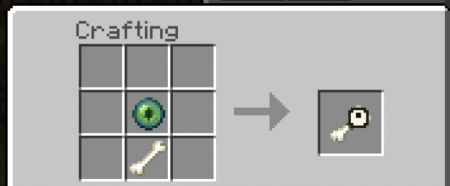 When tamed, Chester will give you free access to its inventory and you can use it as a cute chest that will follow you wherever you go and will make you smile all the time. This little furry monster likes to hop around and wag its tongue in a very sweet way.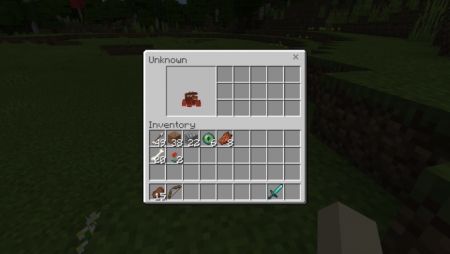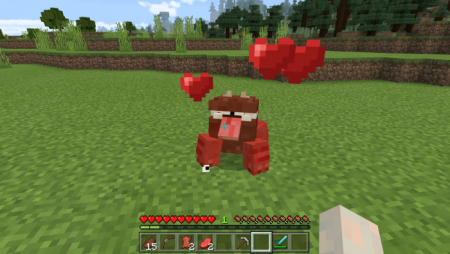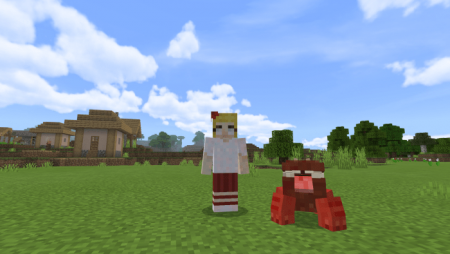 Even if Chester is a strong mob, it can take damage sometimes. In such cases, you can heel it by feeding it with bones or any rotten flesh.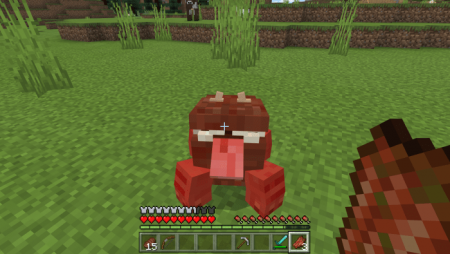 Important! To be able to use the present addon, install one of the latest game versions (at least Minecraft PE 1.14) and turn on Experimental Gameplay in a new MCPE world.
To download the addon, click on the buttons below the article, share it with other players, and leave feedback.
For other new and interesting mods, visit our website and have a lot of fun!
---
9 September, 2020