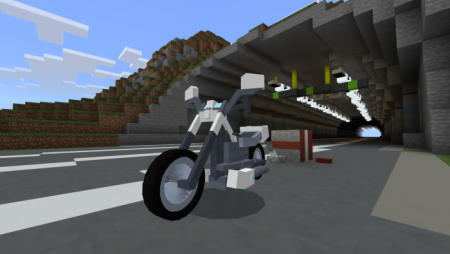 Minecraft Mods
Addon CYBOX Q12S – Motorcycle 1.16
If you are using Minecraft PE 1.16 or any of the other later game versions and would like to feel what it's like to ride one of the coolest transportation means ever, try Addon CYBOX Q12S – Motorcycle.
How does addon CYBOX Q12S – Motorcycle work
To obtain the motorcycle shown in the picture below, you can spawn it if you are playing in creative or use command summon: car:q12s.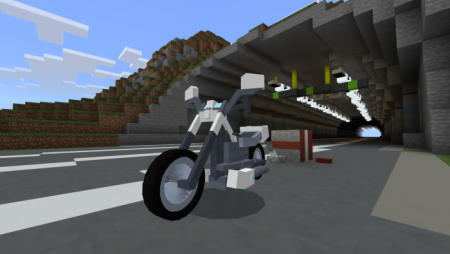 To tame it, sneak and use either coal or charcoal. When this is done, put a chest on its trunk and equip the saddle in the motorcycle.
The motorcycle has very cool animations and has a headlight that is always on when riding it.
If the custom color of your motorcycle does not suit you, you can dye it in any other color.
If you are ready to drive the motorcycle described above, watch the video instructions and click on the download button.
Share the article with all your friends and leave feedback.
For other new and interesting mods, visit our website. Here you will also discover lots of other MCPE-related articles with free download buttons. Have a good time!
Video Trailer of Addon CYBOX Q12S – Motorcycle
---
19 September, 2020