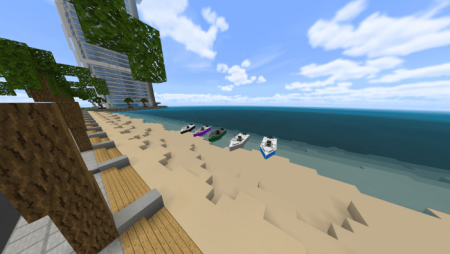 Minecraft Mods
Addon Motor Boat 1.14
We guarantee you will like Addon Motor Boat because it will give you the opportunity to try a very cool water transportation means. You can use these awesome boats for traveling faster within your MCPE world, to decorate your maps, or just for fun!
Features of addon Motor Boat
By installing this addon, you can get motor boats of the next colors:
Black
Grey
Blue
Purple
Green
If you are playing in creative mode, you will find the spawning eggs in your player's inventory or you can obtain them by using command /summon add: motor_boat_(chosen boat color), for example,/summon add: motor_boat_black.
The motorboats are fully functional and can be used by up o three players. You will also hear specific sounds accompanying your ride on them.
In case your boat breaks, you can fix it with reddish stones.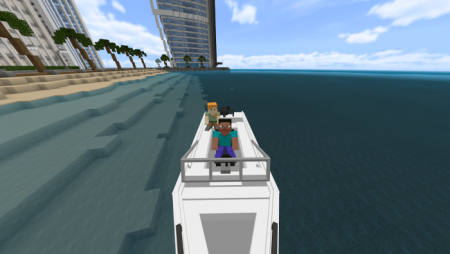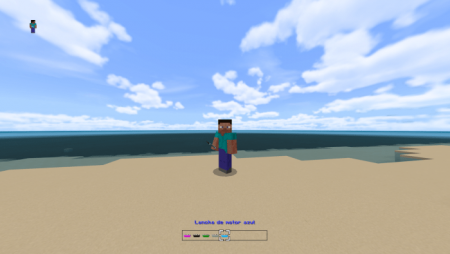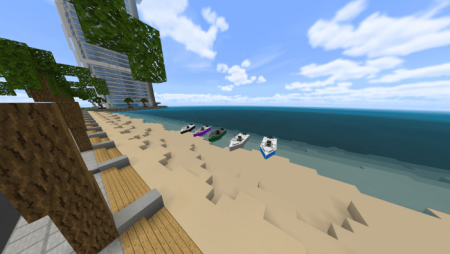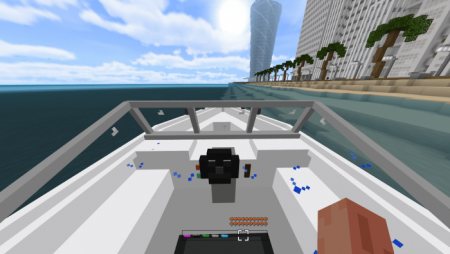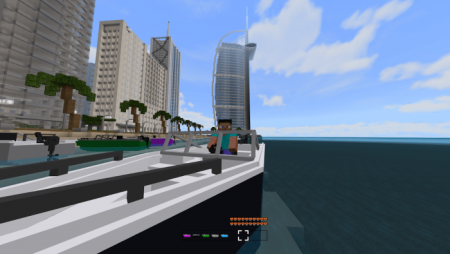 To see the above-described motorboats in action, watch the video trailer below, click on the download button and if you liked the experience, share it with all your MCPE friends.
For other popular mods, enter our website. Here you will also find a lot of other Minecraft PE-related articles with free download buttons, including the newest game updates, Minecraft PE 1.16.100.56 being the freshest one. Have a good time!
Video Trailer of Addon Motor Boat
---
25 September, 2020