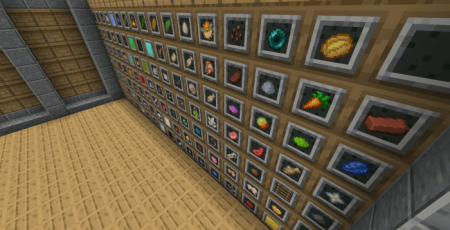 Minecraft Mods
Addon Item Bundler 1.16
In case you gathered a big number of blocks/items and have no idea what to do with them, you can always stack them in an easy and efficient way thanks to Addon Item Bundler.
How does addon Item Bundler work
To stack big amounts of blocks and/or items, you will have to craft a special platform first. To craft it, you can use simple materials found in your player's base. Spawn it by "eating" the item. When this is done, you will detect a hologram of the platform as shown in the picture below. The hologram will display the place where your platform will stand. In case you do not need the platform anymore, hit it and it will disappear giving you back your item.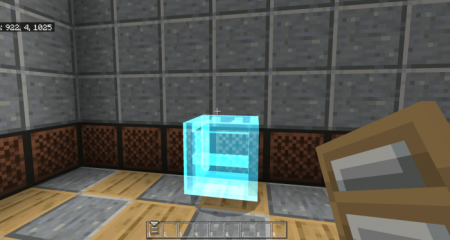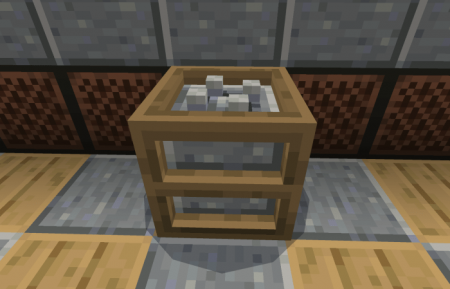 To store an entire stack of blocks or/and items, you will also need a bundling unit that can be crafted with the same cheap materials.
You can also get special bundled blocks to compress the wanted block/item stack. Using the platform, trade a block/item stack and a bundling unit and you will get these blocks.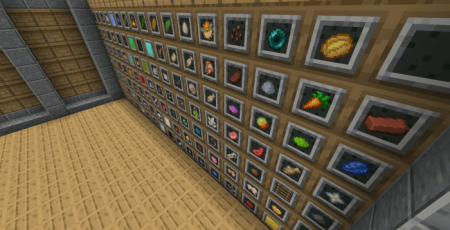 Using this addon, you can compress an incredible number of blocks/items (almost twenty-five million), among which:
Books
Bread
Simple and gold apples
Brown, blue, light blue, black, cyan, green, grey, lime, magenta, pink, orange, purple, red, silver, yellow, and white dyes
Warped and crimson fungi
Sugar and sugar canes
Sticks
Prismarine and prismarine crystals
Pumpkin pie and pumpkin seeds
Name tags
Ladders
Iron
And the list continues. If you need and want to try this addon, watch the video trailer to get a better idea of how it works and click on the download button.
If you consider the addon helpful, do share the article with other players, and leave feedback.
To use the described-above addon as well as other interesting mods featured on our website, install one of the latest game versions. We recommend Minecraft PE 1.16 which is the earliest one suitable for the present addon. Enjoy your time!
Video of Addon Item Bundler
---
20 October, 2020