Minecraft Mods
Addon Minecraft Trevor Henderson Creatures Halloween Update 1.16
Trevor Handerson is famous for creating different interesting characters and today, thanks to Addon Minecraft Trevor Henderson Creatures Halloween Update, we will have the chance to meet a big number of really scary ones because this addon's update is Halloween-themed.
Features of addon Minecraft Trevor Henderson Creatures Halloween Update
Install this addon and the following creatures will come and attack you in your own Minecraft PE world.
Available creatures:
Siren Head. This mob is hiding in the forest, waiting for the player to come near so it can attack it instantly.
Light Head. Even if this mob looks like an ordinary street light, it will attack the player as soon as he/she gets near it.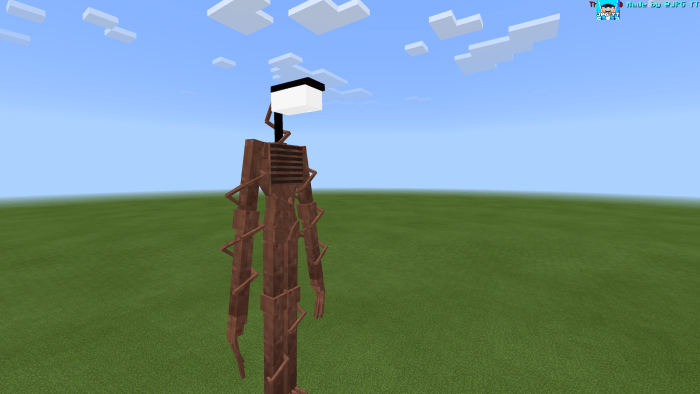 Five Sirens. This mob has the same behavior as the first one, but it has much more health.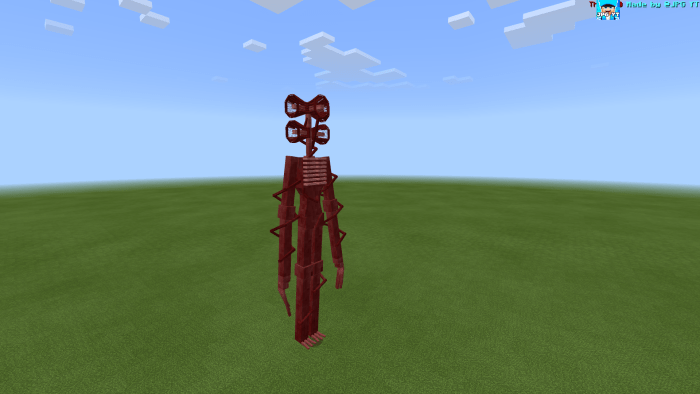 Pumpkin Head. Because this mob's head is replaced by a pumpkin, it has the tendency to throw these vegetables at the player. When the player gets hit, the pumpkin explodes.
Candy Corn Cat. This mob is colored like candy corn and its teeth are replaced by candy corns too. Even if you like these candies, be careful, because this mob's favorite thing is to hurt players by shooting candy corns at them.
Chocolate Dog. This dog has the same health and attack damage as the described-above cat, but instead of candy corns, it shoots using Hershey's bars
Cartoon Dog. This mob has the same health and attack damage as the previous two, but its behavior is different. The dog hides in the shadows waiting for the player to approach so it can attack him/her. The mob also plays scary music when the player gets too near.
Cartoon Cat. This cat has absolutely identical features to the described-above dog.
Breaking News. This mob with a strange name is usually hiding in the night and attacks the player as soon as he/she comes near it. We must mention that Breaking News is very, very fast.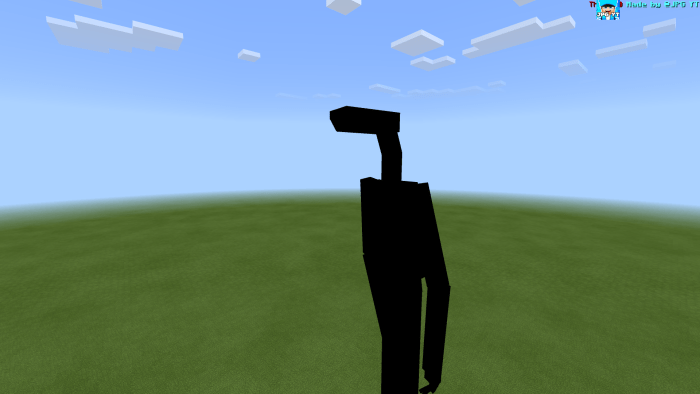 Are you courageous enough to welcome all these creepy creatures into your world? If you are, hit the download button, share the article with other players, and leave feedback.
Visit our website and you will find a lot of other interesting mods, maps, and more free MCPE stuff. Here you can also download the latest game versions. We recommend you to check Minecraft PE 1.16.100 which is the latest full version and it brings dozens of interesting changes. Enjoy your time!
---
24 November, 2020