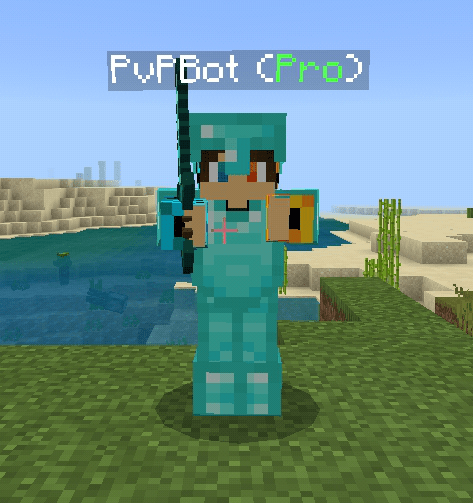 Minecraft Mods
Addon PvpBot 1.16
Perhaps you have already seen PvP bots on servers. They serve as training means to imrove the player's PvP skills and now, thanks to Addon PvpBot, you can use them in your own Minecraft PE world.
How does addon PvpBot work
There are three types of bots available that will fight the user. Summon them using spawn eggs or commands (see the commands in the second picture below) and start the battle. Each of the three mobs has different characteristics so that the player can adjust the difficulty of the fight.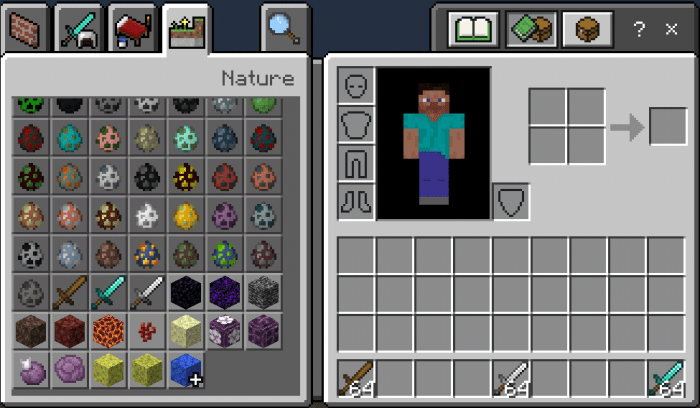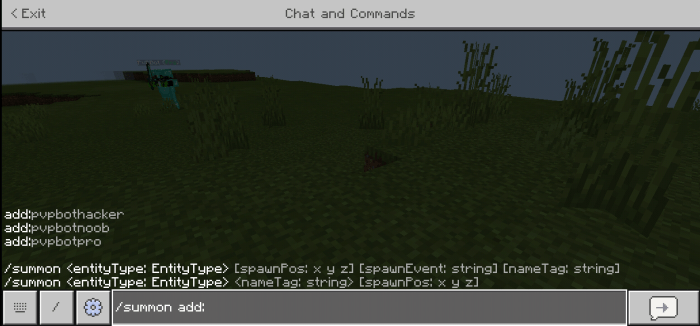 Type 1. PvP Bot Noob has a health of forty and is rather slow comparing to the other two bots. It can attack on a radius of 2.5 blocks. If you are new in PvP games and don't have enough experience, this bot is perfect to start with. 
Type 2. PvP Bot Pro is relatively faster than the first one, but also has a health of forty. The radius it can attack is of 2.8 blocks.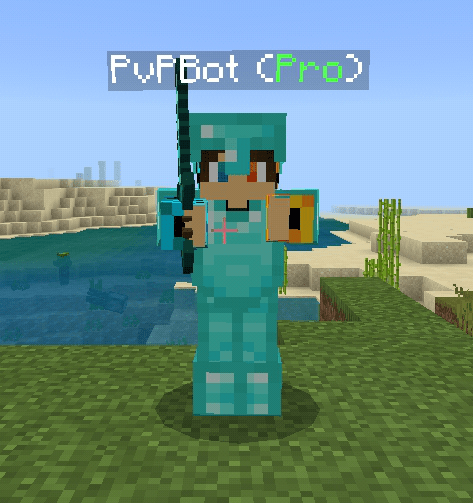 Type 3. PvP Bot Hacker. This is the fastest bot and you can train with it if you feel you have really good PvP skills. Its health is the same as the health of the previous two bots but it can attack a radius of 3.8 blocks.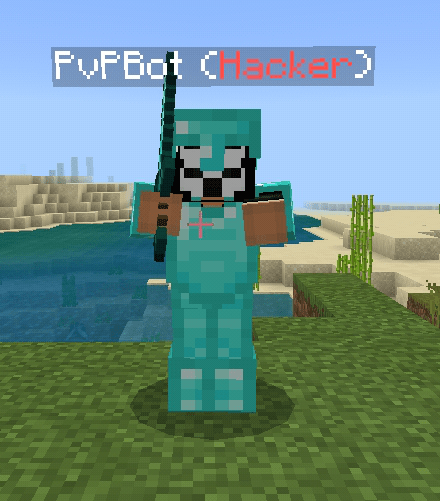 Are you ready for the training? If you are, click on the download buttons below the video trailer, share the article with other players who like PvP games, and leave feedback.
For other cool mods and maps, visit our website. Here you will also find the latest game versions, including Minecraft PE 1.16.210.56 which is the freshest one and it brings new interesting features. Enjoy your time!
Video Trailer of Addon PvpBot
---
22 January, 2021