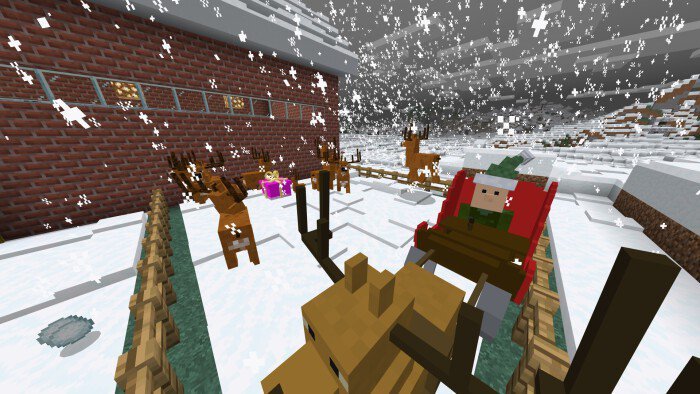 Minecraft Mods
Addon CHRISTMAS NIGHT(mare) 1.16
Even if the winter holidays are long over, we can always bring them back in Minecraft PE. Today we will explore Addon CHRISTMAS NIGHT(mare) that besides nice Christmas features, brings some unexpected, and not very pleasant surprises, but we guarantee that you will have a lot of fun discovering them.
Features of addon CHRISTMAS NIGHT(mare)
This addon brings a lot of new mobs and entities. Among them, you will discover:
Santa. Christmas cannot happen without his presence, but in the case of this addon, this is not a good Santa. You will have to fight him, but even if you succeed to defeat it, another one that is even more hostile will spawn.
Different kinds of elves. Among them, there are elves using arches and fireballs. All elves like riding Santa's sleigh.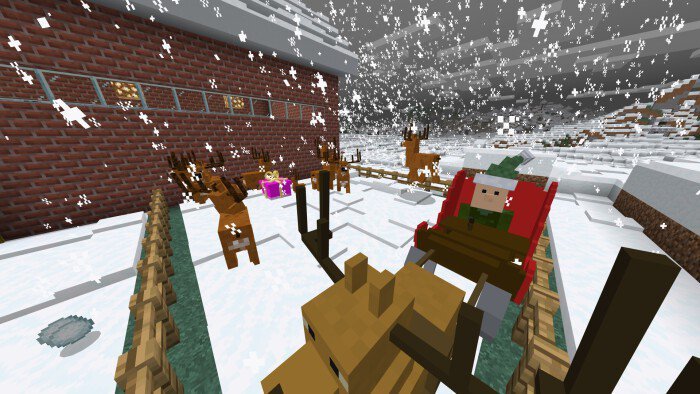 Raindeer. The ones brought by this addon are not as peaceful as the cartoon ones either, so take good care.
Candy Canes
Gingerbread houses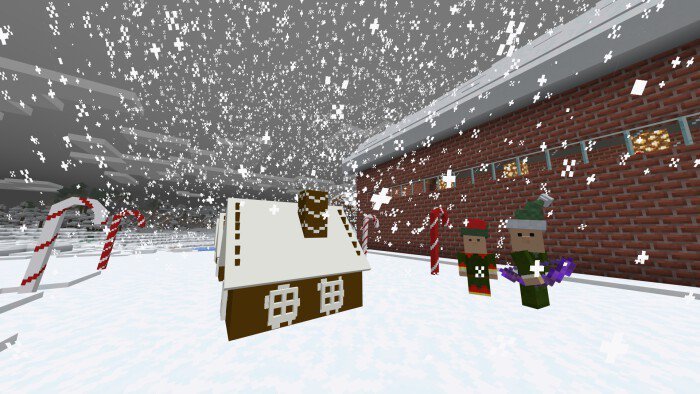 Christmas trees that can be chopped down and installed into your MCPE houses
Gifts. They spawn in tundras and ice plains and can be red, green, or black. All the gifts contain random drops, not always useful and not always safe, so take care when opening them. Usually, the green ones contain the best stuff, the black ones being the most dangerous to unwrap, but with their help, you can generate a real Santa's workshop. After a while, the black gifts turn either red or green.
To see how this addon works, we recommend you to watch the video trailer below and if you made your mind, click on the download button.
If you liked our article and the presented addon, share it with other players, and leave feedback.
For other interesting mods and maps, visit our website. Here you can also find the latest game versions, including Minecraft PE 1.16.210.57 which is the freshest one. Enjoy your time!
Video Trailer of Addon CHRISTMAS NIGHT(mare)
---
2 February, 2021