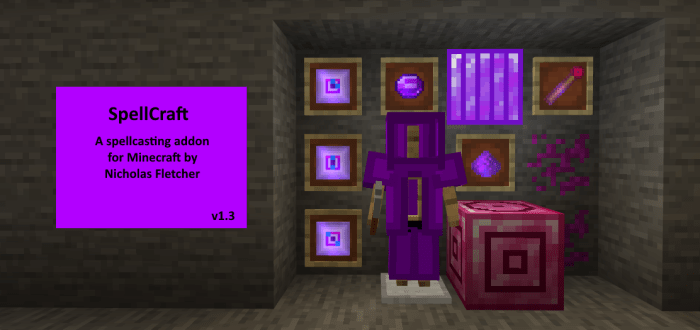 Minecraft Mods
Addon SpellCraft 1.16.100
If you always wanted to be a magician and to be able to put spells on people and to wear a beautiful mage's robe, you can start with Addon SpellCraft.
How to use addon SpellCraft
Before starting with the possibilities this addon brings, there are two requirements you should follow in order to make sure it works. These are:
Install Minecraft PE 1.16.100 or any of the other later game versions
Enable Experimental Features, Custom Biomes, and Holiday Creator Features
And now let's see what you will be able to obtain by installing the addon.
The first thing you should obtain if you want to become a magician is Spell Dust. For this, look underground for Spell Ores and transform them into dust as shown in the picture below.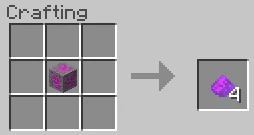 There are many ways to use this Spell Dust. Mix it with other dusts, for example, redstone or sugar, and see what you can obtain. You will have time to experiment, but there is a basic thing you will need first and this is the Spell Table that will be used to craft all your spells. Here is how you can make it: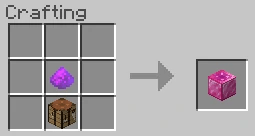 Further, you will have to obtain a Blank Spell which will serve as a base for all your upcoming spells.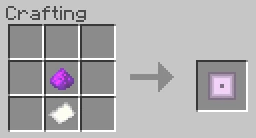 Now you can craft a lot of useful spells. The addon creator refuses to reveal all the recipes because he does not want to ruin the player's pleasure to be surprised of what he/she can get, but we will give you a hint: place two Spell dusts in different slots around the Blank Spell. This way you will obtain different results, depending on the placement of the dusts on the Spell Table.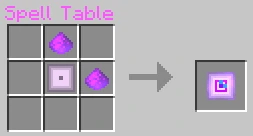 As soon as a spell is used, you will obtain the spell item back so you can reuse it.
You will also be able to craft yourself a Magician's Robe. It is made of Cloth that can be obtained from wood or strings. The magician's robe can also be dyed.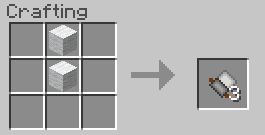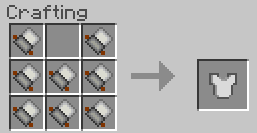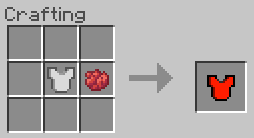 In addition to the Spell Table and Magician's Robe, you can also create different magic wands that will be very useful. All the crafting recipes require magic gems. These gems can be obtained from four magic dusts.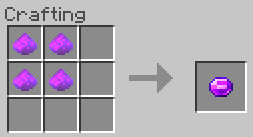 Below you can see what kind of wands you can obtain, but we will let you discover their abilities individually.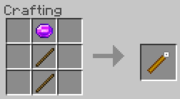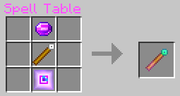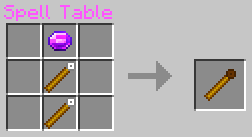 Using the gem, you can also upgrade your magician's robe. To do this, place the gem on the right of an undyed Cloth (see description above)
Dear future magicians, to download this incredible addon, hit the button below this article, share it with other players, and leave feedback.
For other popular mods, visit our website and enjoy the experience!
---
26 March, 2021