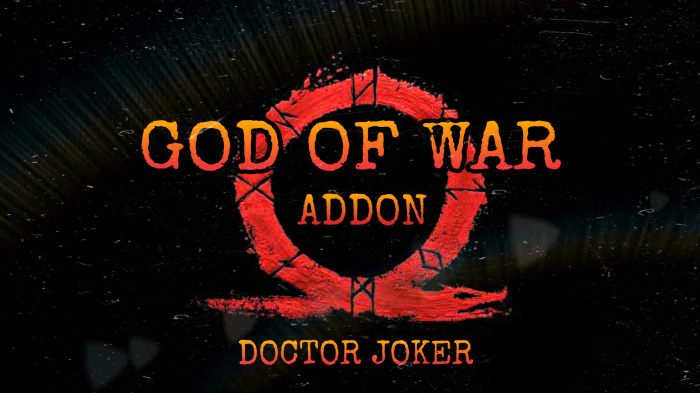 Minecraft Mods
Addon God Of War 1.13
God of War is probably one of the most popular action-adventure games, but people can play it only using a Play Station. Now you can enjoy many from the original characters in MCPE and any device is suitable for this, even your mobile phone. This is possible thanks to Addon God Of War.
Features of addon God Of War
Before installing and enjoying this addon, you should make sure you have the Experimental features enabled.
All the listed below mobs spawn in the MCPE world in a natural way. All you will have to do is look for them because they may spawn in different biomes. You will also have to decide either you want to play as your own self or as Kratos which is a Spartan warrior.
We will enlist all the mobs you are going to meet thanks to this addon, but first, let's see what weapons and armor you will be able to use. They are all displayed in the pictures below.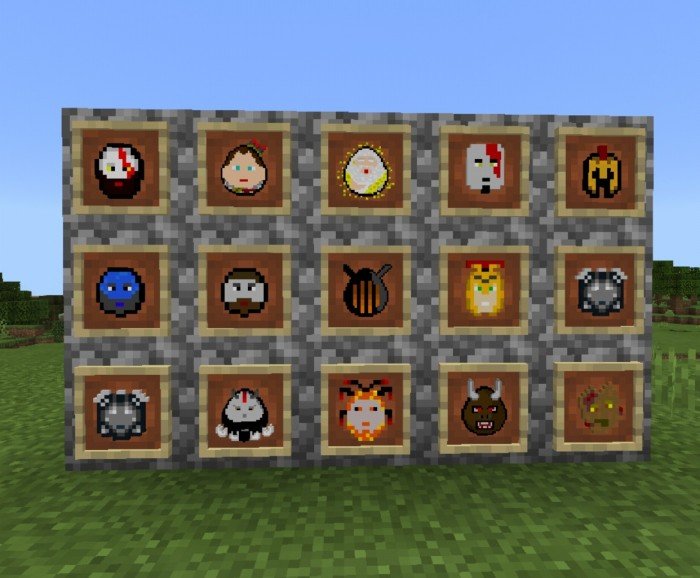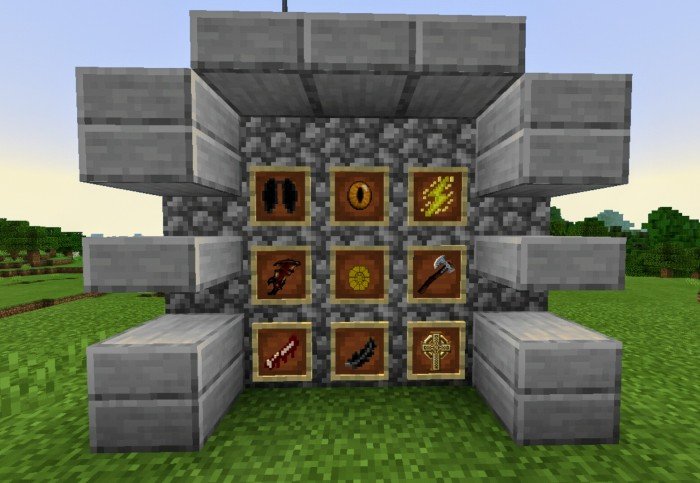 Available Mobs: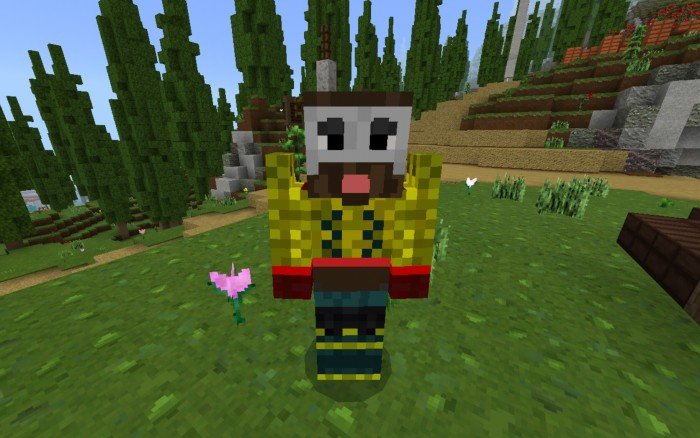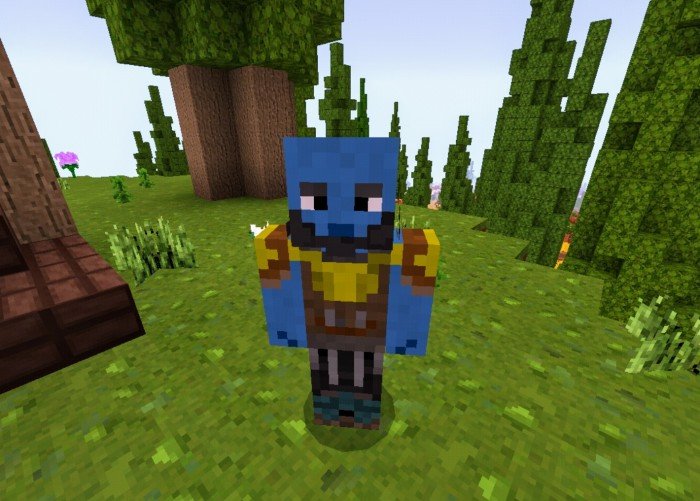 Both these guys are traders and both of them trade really valuable stuff. Watch the video below to find out more information about the trading process and about what items you can get by trading with them.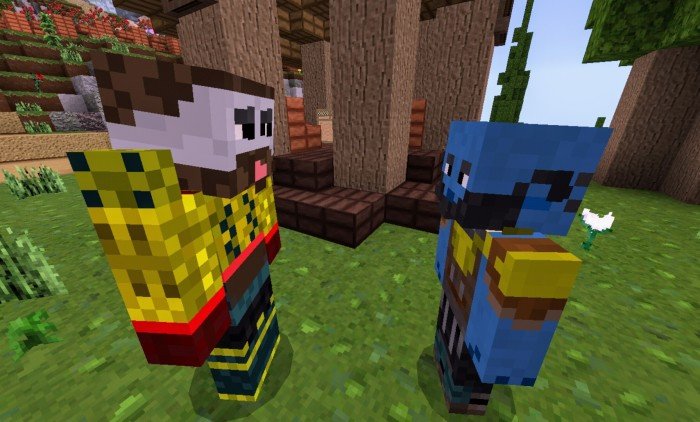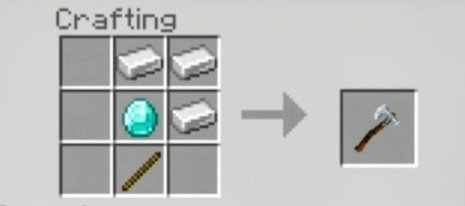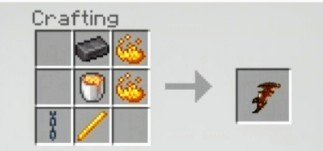 Video about Sindri and Brok
Kratos, like we already mentioned, is a strong Spartan worrior. He is always accompanied by his son. He is tall and has a health of eight hundred. If you want to tame him, use raw salmon.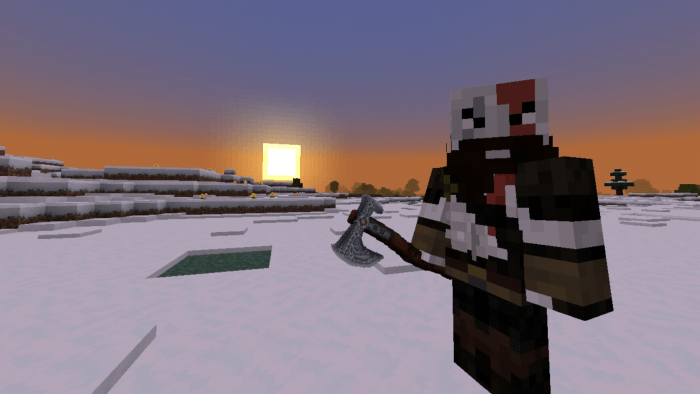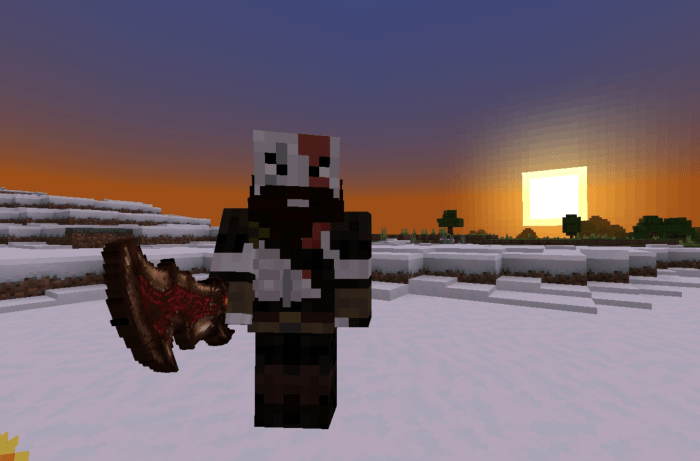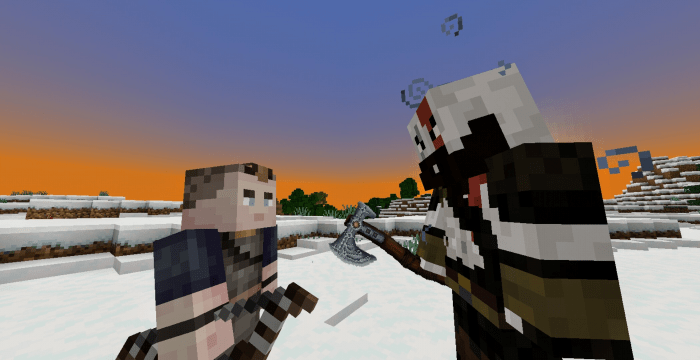 Atreus is the described above mob's son. He is not as strong as his father, his health being of four hundred, but step by step he can become stronger. His main ability is to shoot arrows with an incredible speed. He, just like Kratos, can be tempted with raw salmon.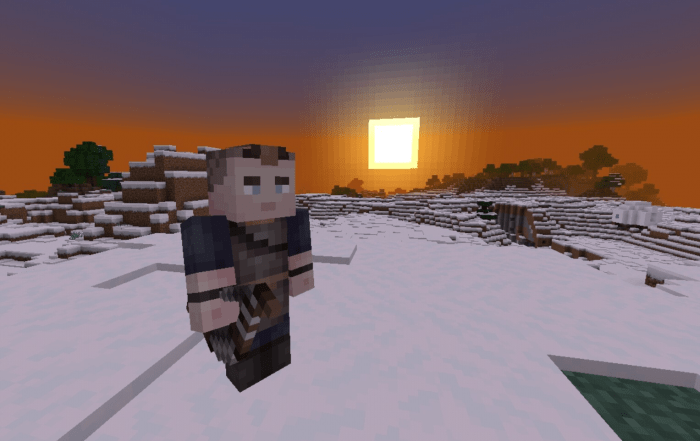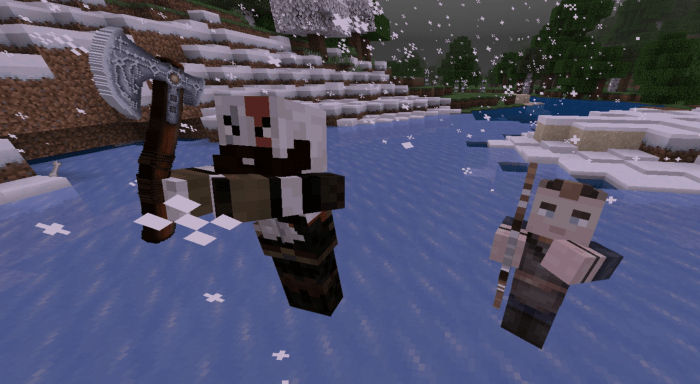 Troll is an enormous ugly monster. When attacking, he gives the player a slowness effect and this makes him very difficult to destroy.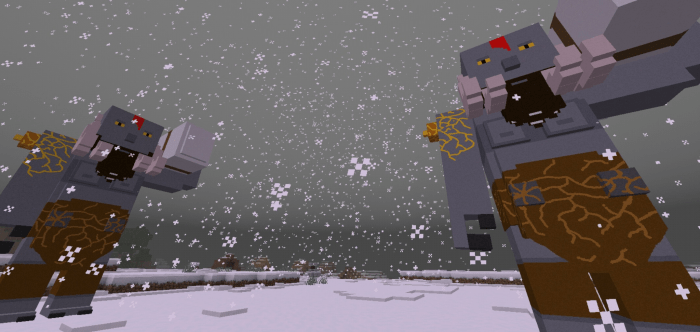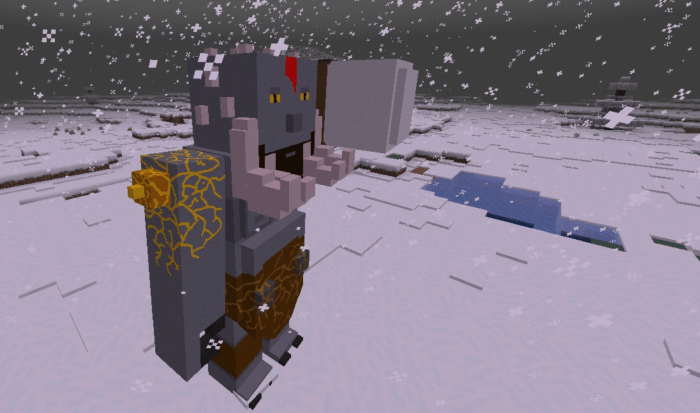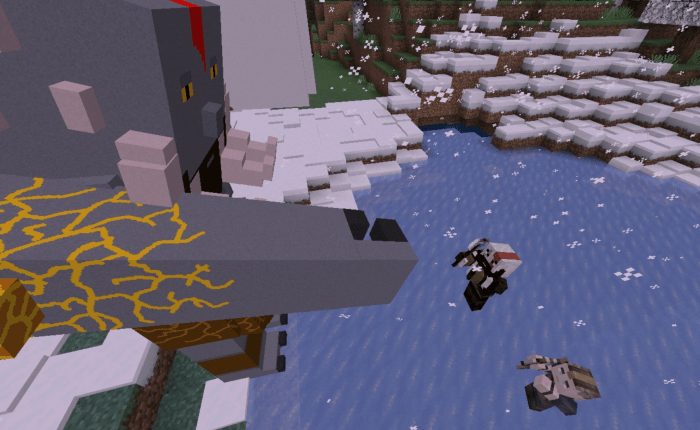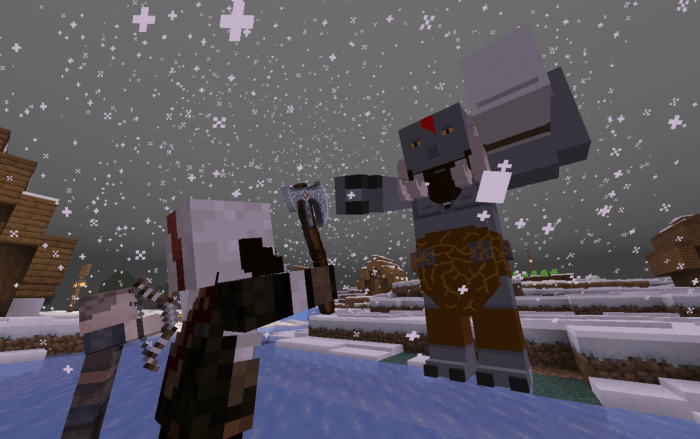 Draugr is a zombie skeleton. Hey usually spawn in groups and they give the player wither effect. To defeat it, we suggest you attack it when it is alone.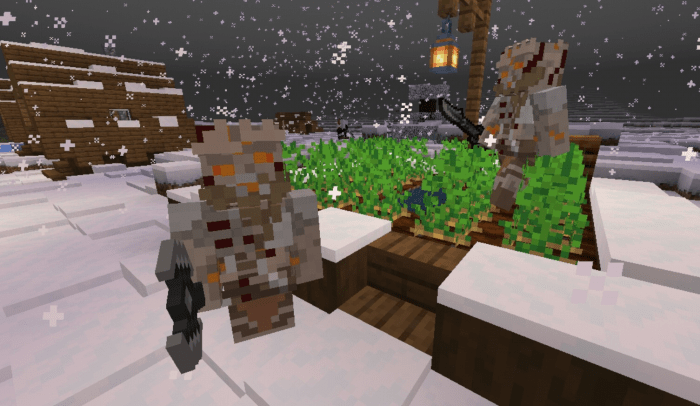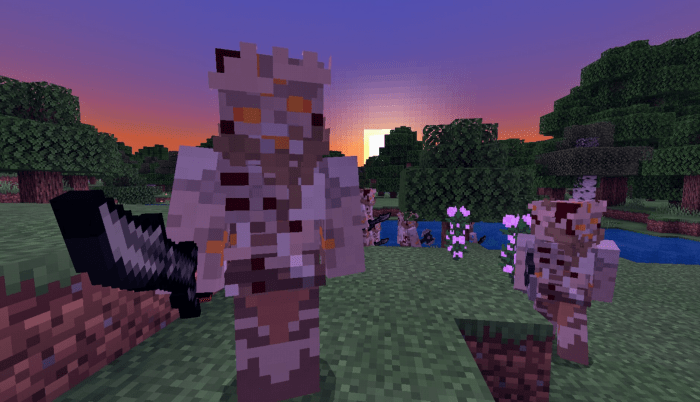 Dark Elf is a flying monster. Just like the mentioned above mobs, they give wither effects and the challenge is that they can be rarely found alone. Usually, they attack in big groups.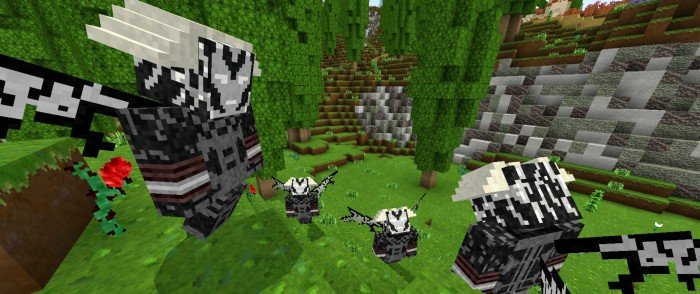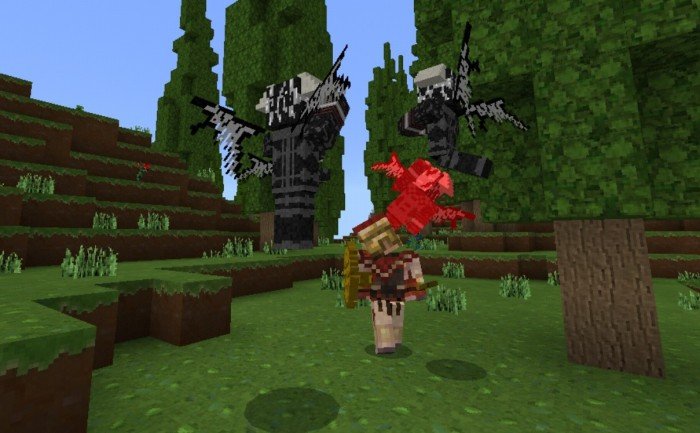 Ghost of Sparta is an evil creature. It is actually a transformation of Kratos. Like the normal Kratos, he has a health of eight hundred but now he uses all his power to attack players, trolls and other living bodies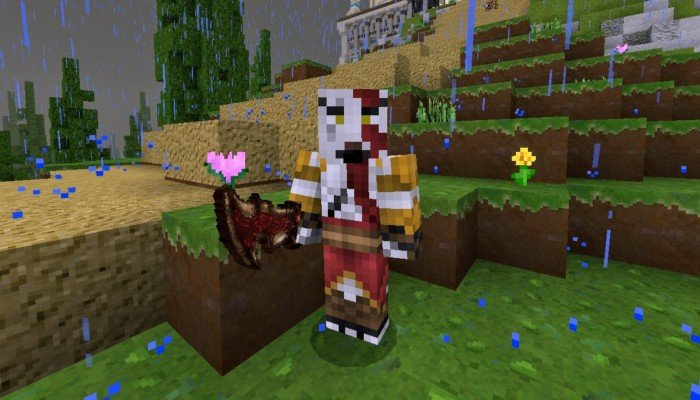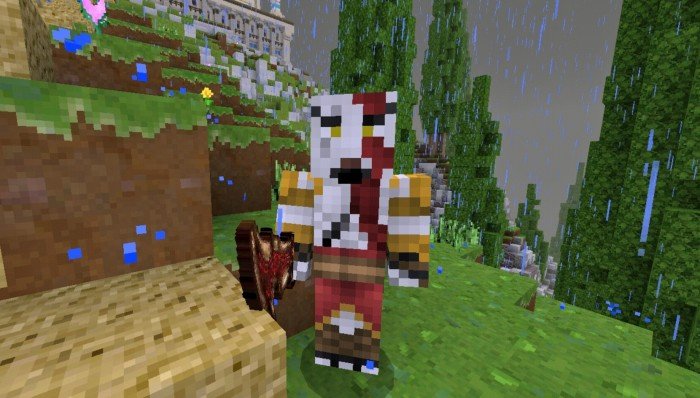 Spartan. These guys also spawn in groups. They are always equipped with lances and shields and are hostile towards many mobs and the players.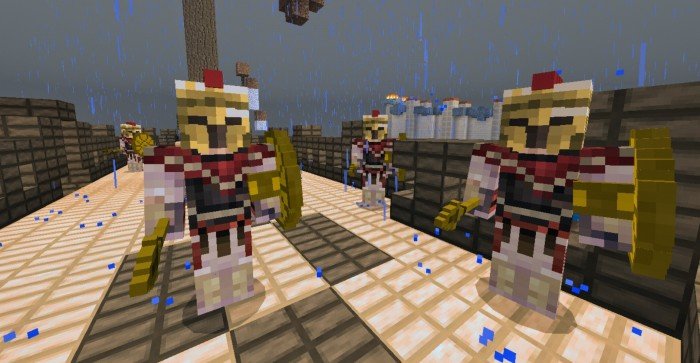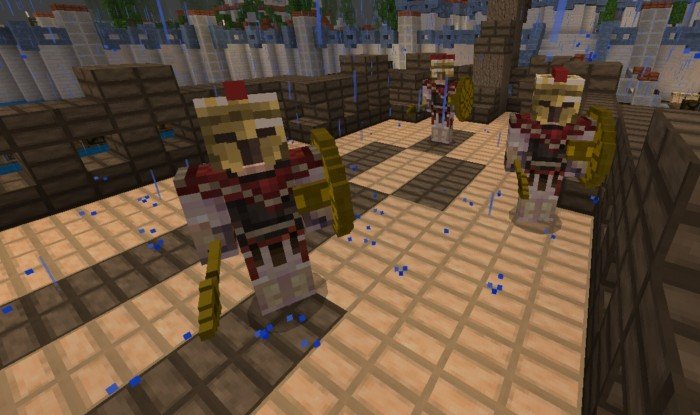 Minotaur is a horrible beast equipped with a strong axe. He is hostile.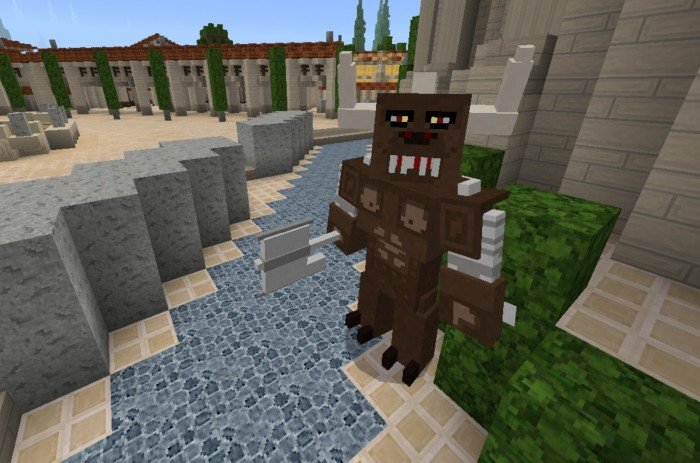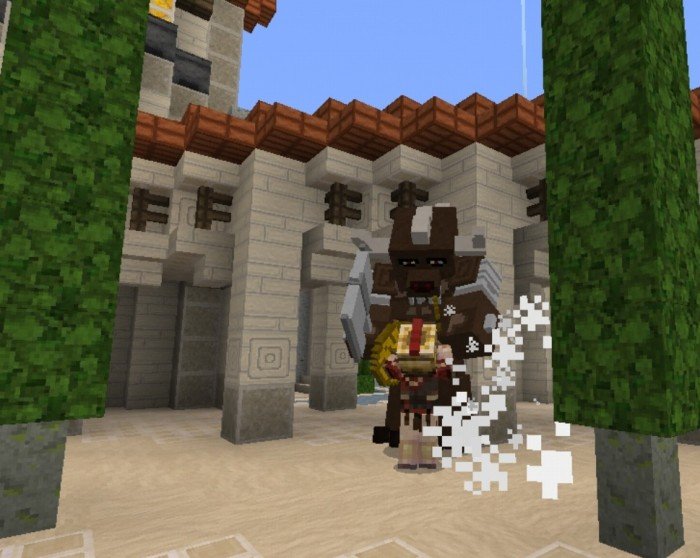 Hades is the god of death and underworld. He can give wither effects and he is extremely powerful and dangerous.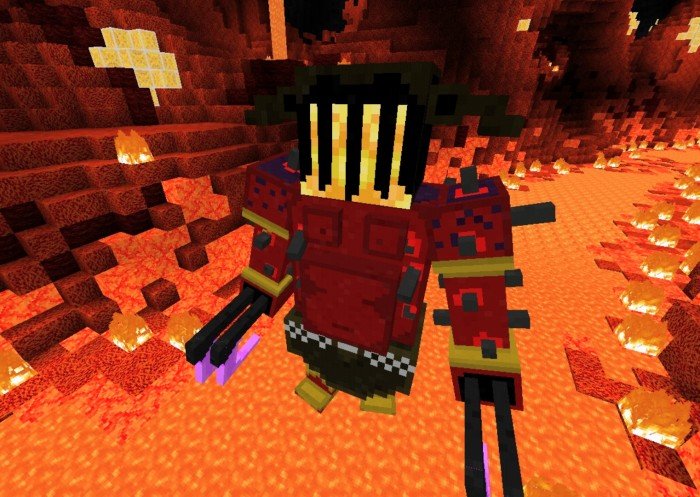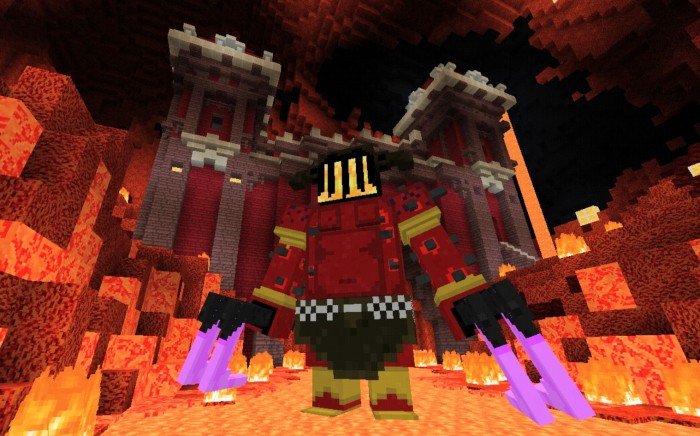 Zeus, like we all know, is the god of all gods. He is very strong and hostile. He has the power to teleport and attack using lightning and thunder.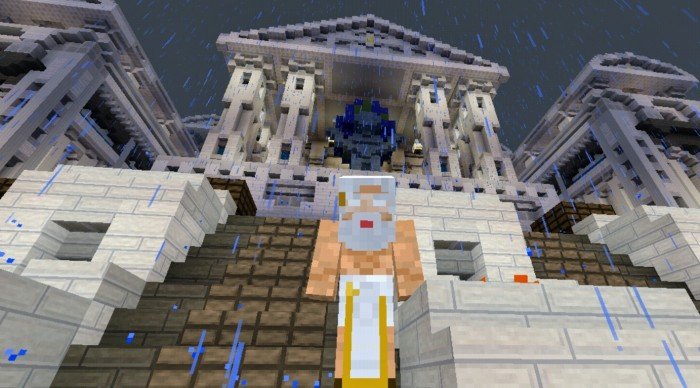 Ares is the god of war. You can take his place by killing him, but this is not going to be easy because he is very strong and gives wither effect.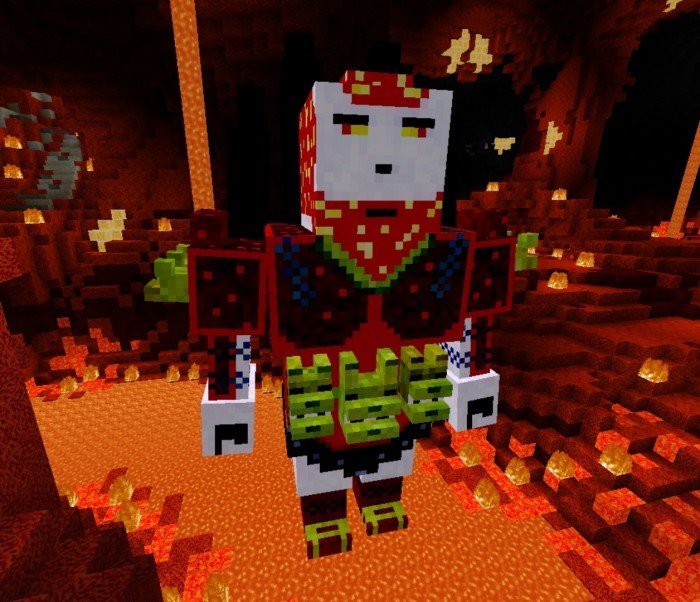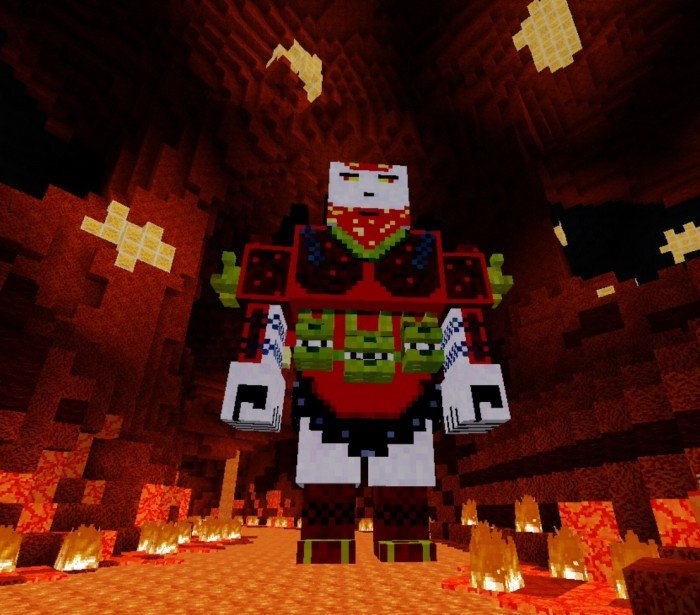 Hercules is a very strong warrior and as you can see from the picture below his weapons are very strong too. He can also give players and mobs a slowness effect.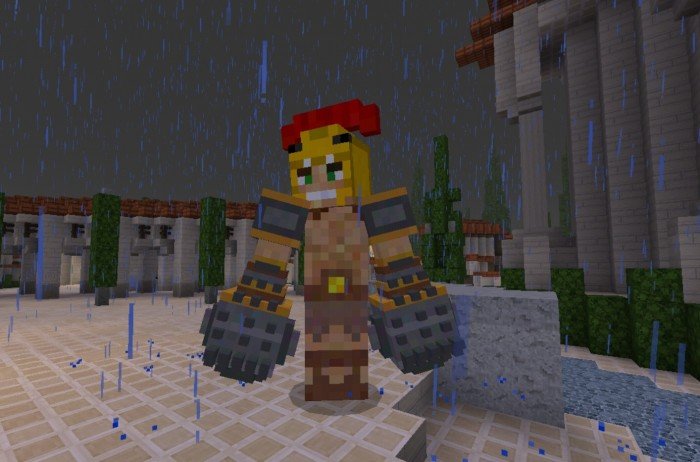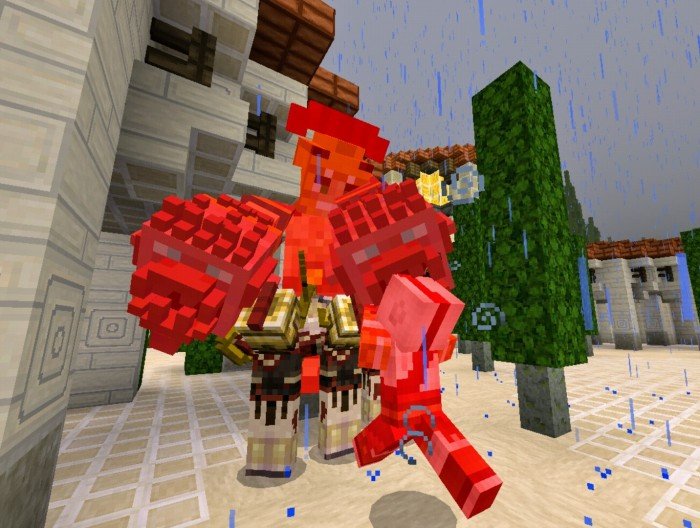 To see all these characters in action, watch the video trailer below the article.
We are sure you can't wait to start this interesting adventure, so hurry and click on the download button below the video, share the article with other MCPE users, and leave feedback.
For more mods and maps, check our website. Here you will also find the newest game versions, including Minecraft PE 1.17.0.54 which is the freshest one. Enjoy your time!
Video Trailer of Addon God Of War
---
11 May, 2021