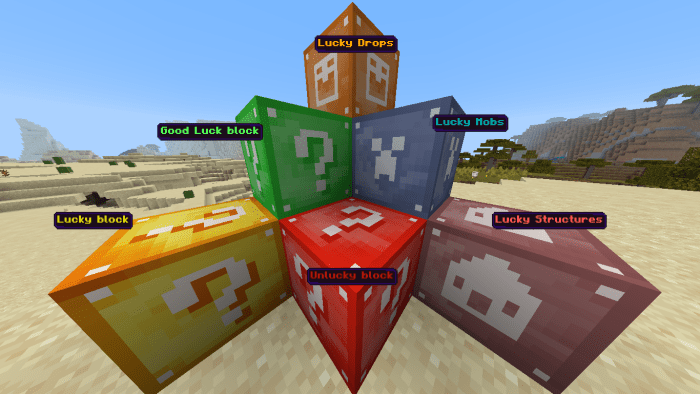 Minecraft Mods
Addon Lucky Blocks 1.16.201
There are many MCPE mods that bring boxes containing nice surprises. Players usually adore them because this way they can get a lot of useful items effortlessly. Addon Lucky Blocks is one of these mods, but an even better one because it contains many kinds of such boxes.
How does addon Lucky Blocks work
This addon will give you the possibility to obtain a lot of cool mobs, items, weapons, and even structures from the lucky boxes.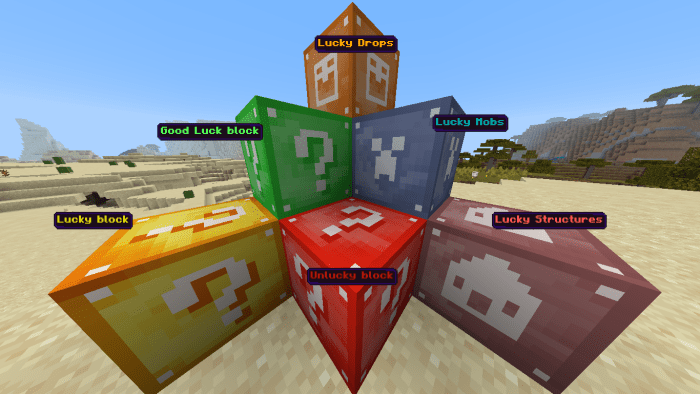 Available Lucky Boxes:
Good Luck Bloks make good things happen when broken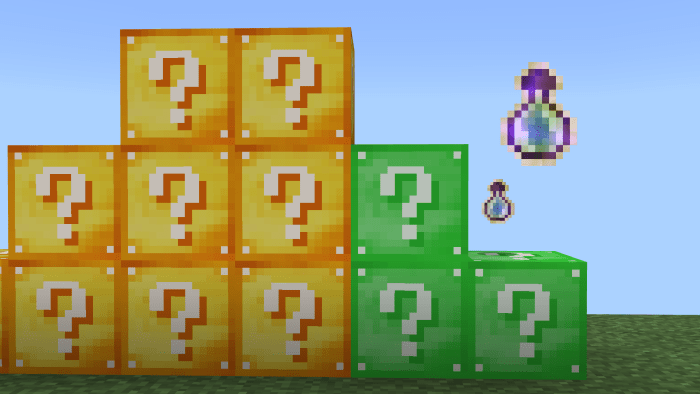 Unfortunate Blocks make bad things happen when broken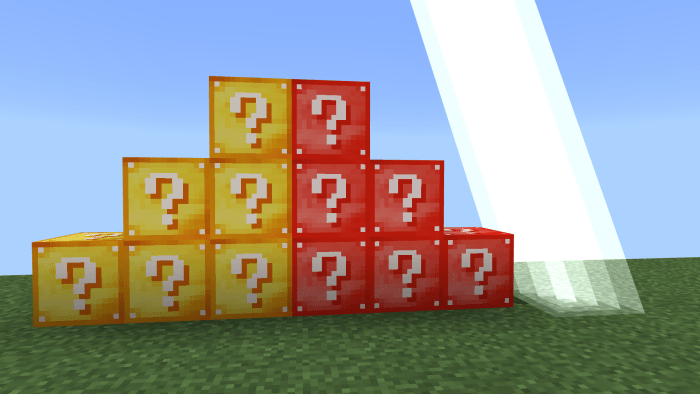 Lucky Mob Blocks drop different mobs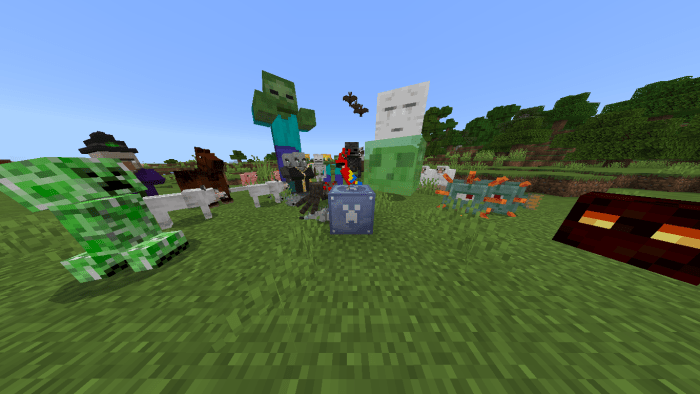 Lucky Structure Blocks drop structures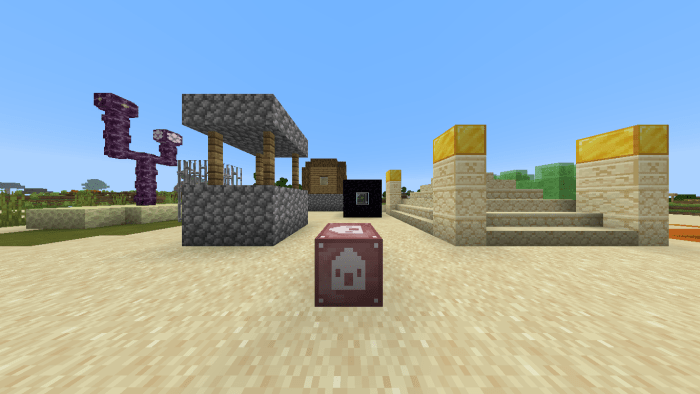 Lucky Drop Blocks contain usual drops, for example, weapons, tools, and blocks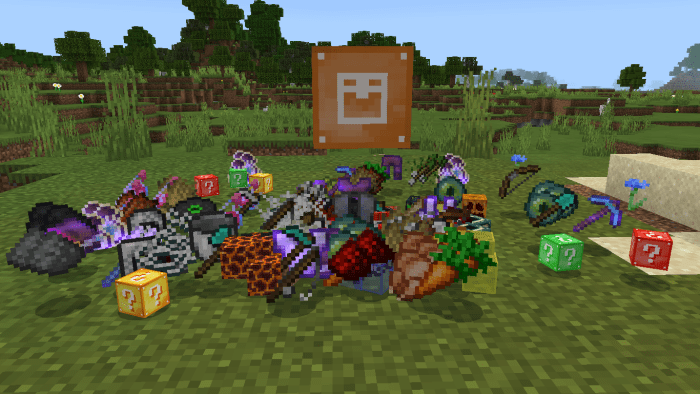 Lucky PVP Blocks drop items that will be useful in PvP sessions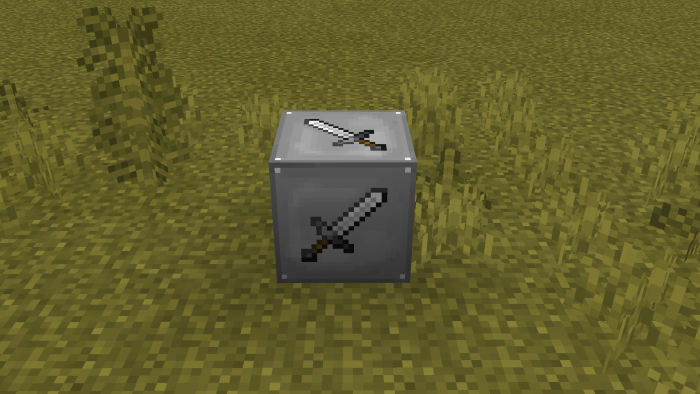 Lucky Wither Blocks drop unique weapons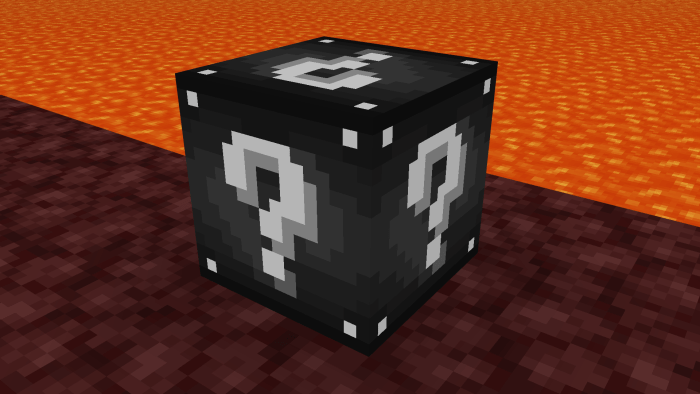 Below you can see the crafting recipes. Follow them to obtain all the above-mentioned boxes.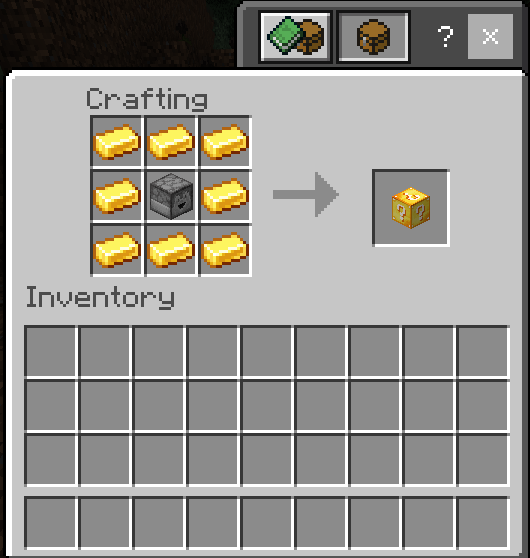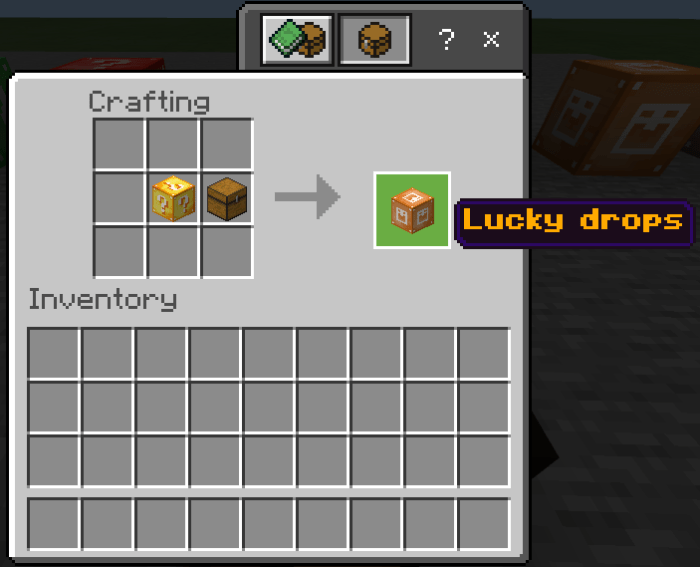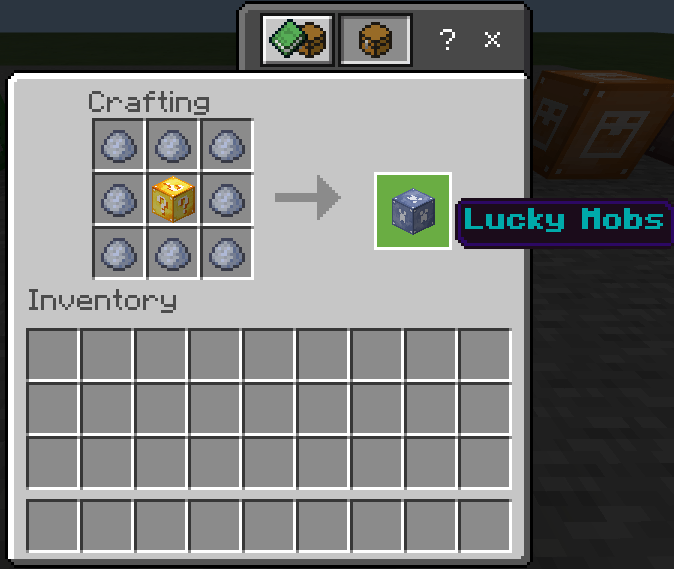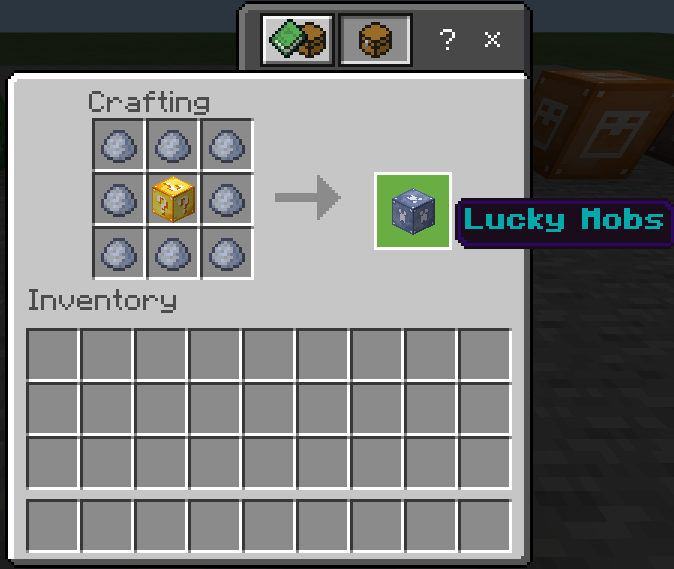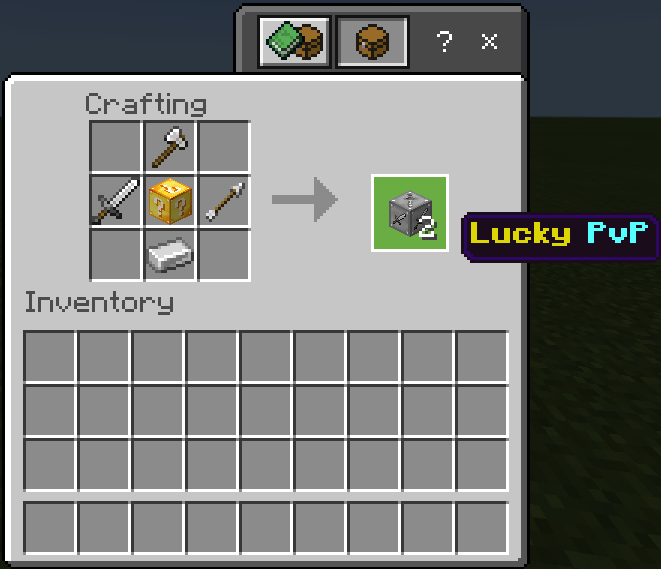 Throw an XP bottle at a lucky block to get a luck block
If lightning hits a lucky block or is the player kills a witch near such a block, it will turn into an unlucky block
Lucky Wither Blocks may be obtained by killing a wither skeleton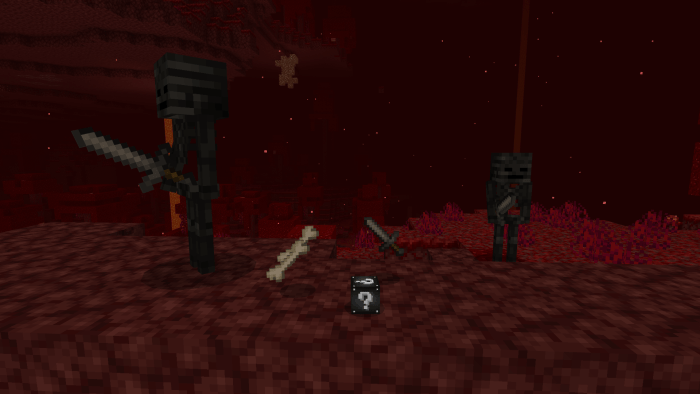 As a bonus, you will discover lucky fountains. To make them function, throw any object inside them.

More screenshots: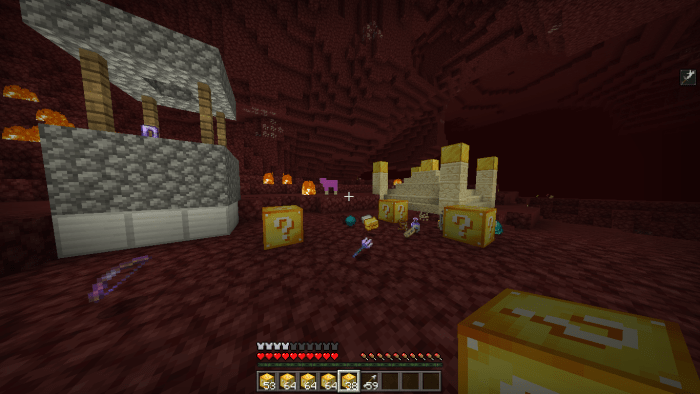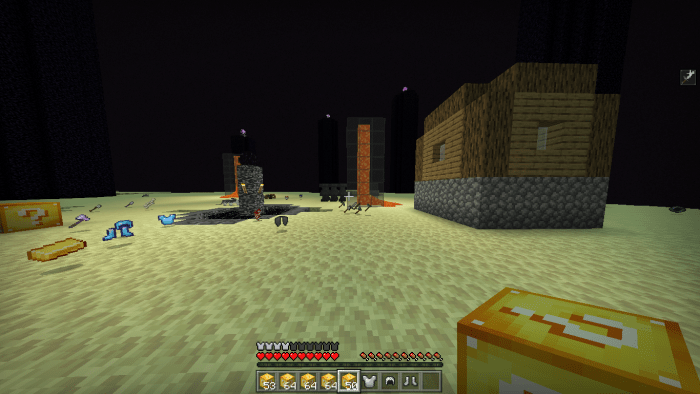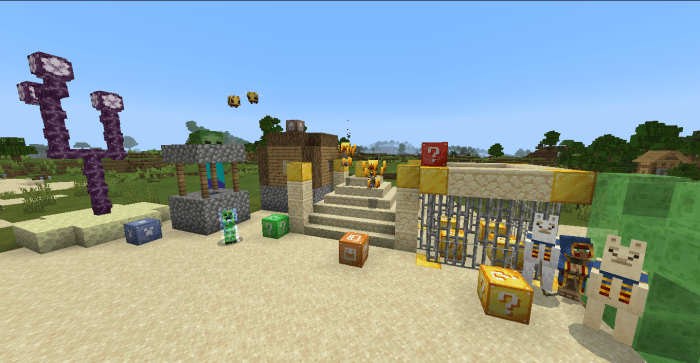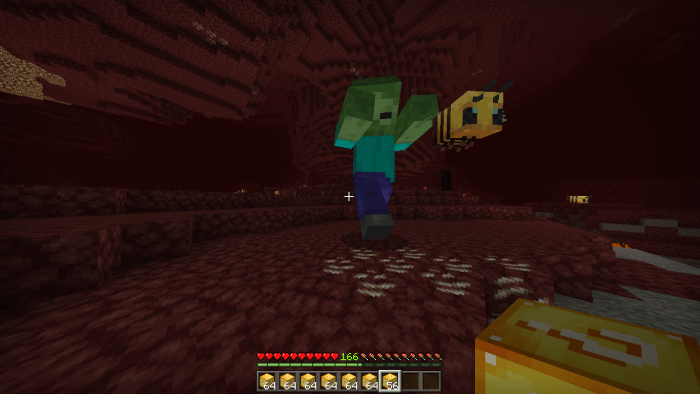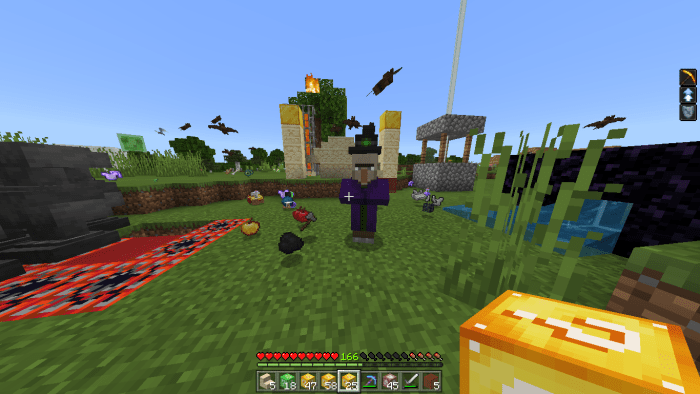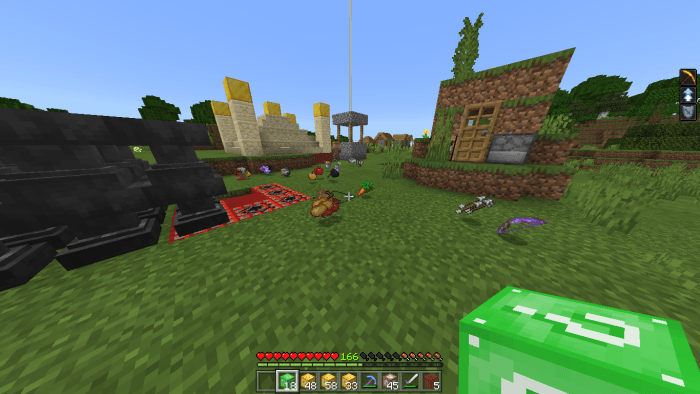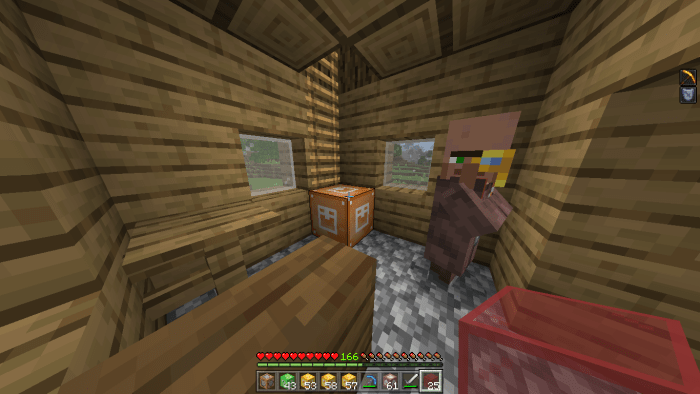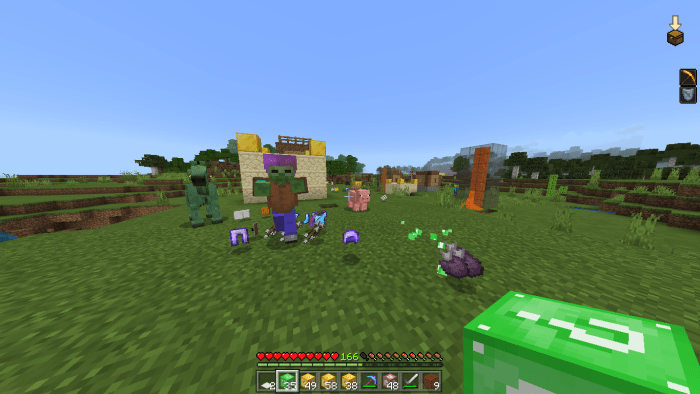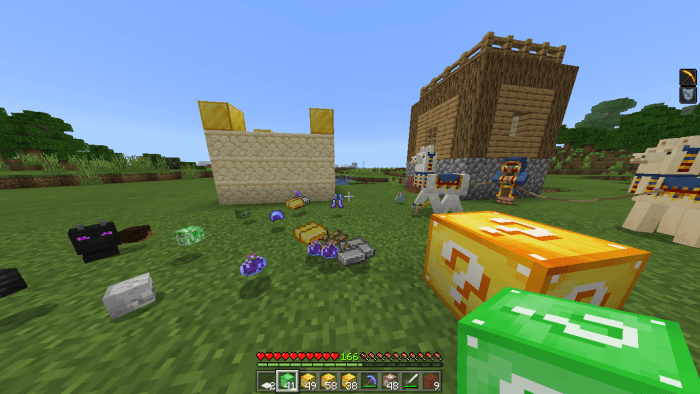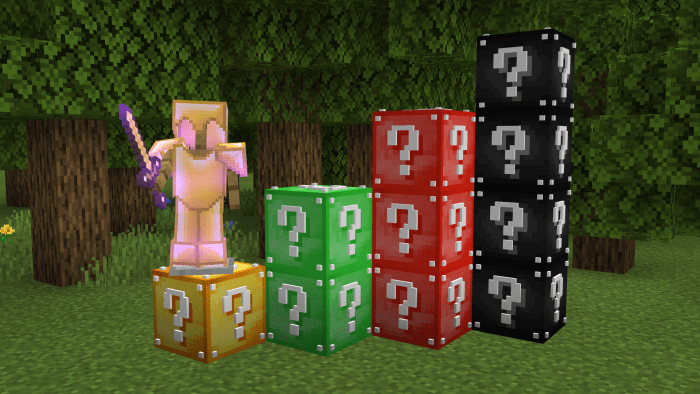 We are sure that you want to try these boxes as soon as possible, but to enjoy the addon you have to: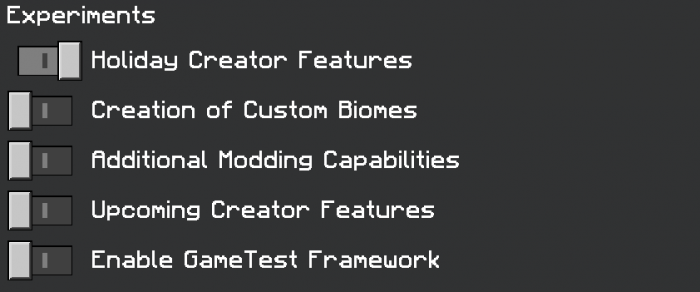 We hope you will have great fun discovering all the surprises contained in the lucky boxes. Please be generous and share this article with other players so they can enjoy the addon too and leave feedback.
For more awesome surprises that will make your Minecraft Bedrock experience better, explore our website and enjoy your time!
Video Trailer of Addon Lucky Blocks
---
13 August, 2021