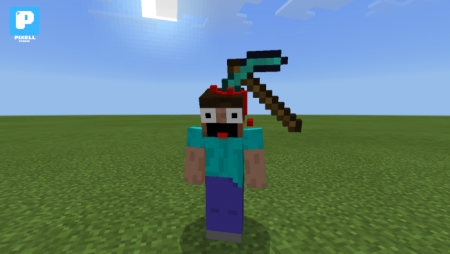 Minecraft Textures
Texture Pack Head Tools 1.13
Our life would be too dull if we couldn't have some fun from time to time. Texture Pack Head Tools comes with a very funny possibility for the MCPE users, to make your friends think you have a tool stuck in your head.
How does Texture Pack Head Tools work
You can pick one of the following tools to be stuck in the head of your player:
An arrow
A wooden pickaxe
An iron pickaxe
A stone pickaxe
A diamond pickaxe
A diamond sword

Texture Pack Head Tools was mainly developed for pranking friends, but you may also use it for example to create a more terrifying environment in different horror maps.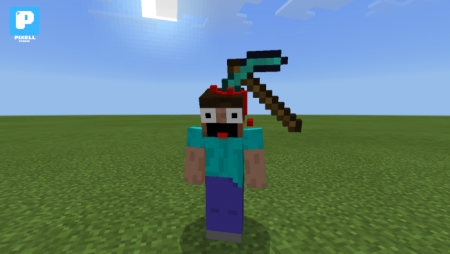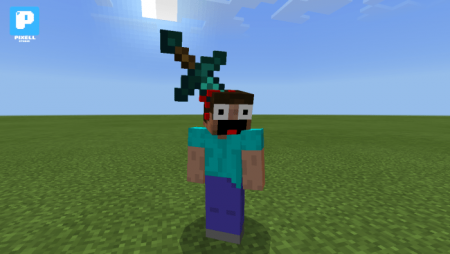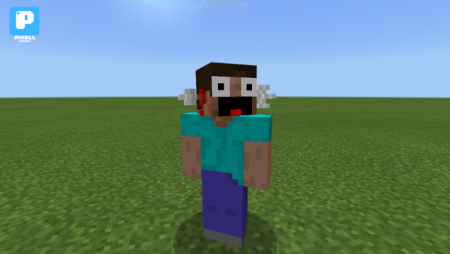 If you find this texture pack cool, download it bu clicking on the button below this article, share it with all your friends and leave feedback.
For other interesting textures, mods, and more cool Minecraft stuff, check our website. Here you will also find the freshest game versions, including Minecraft PE 1.14 which is the earliest one fit for the current texture pack. Have a good time!
---
10 March, 2020