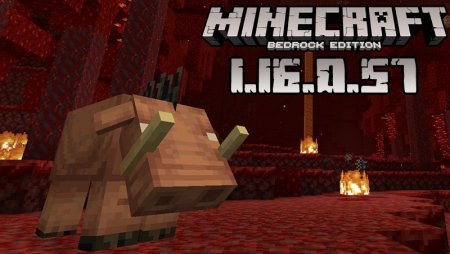 Minecraft for Android
Minecraft PE 1.16.0.57
Only yesterday we introduced you to a new full game update, that is Minecraft 1.14.60, and without even giving us enough time to explore it, the Majong team prepared another great surprise for us. This is Minecraft PE 1.16.0.57, an incredible beta bringing a big list of new features, useful changes, and fixes. By exploring it, you might also discover that a lot of work has been done to improve the scripting and add-ons.
What's new in Minecraft Bedrock 1.16.0.57
We will start with the description of the new features in relation to the Nether, because we are sure you can't wait to find out about them:
A brand new biome in addition to the ones introduced in Minecraft Bedrock 1.16. It is called the Basalt Delta and is very rich in high columns, caves, lava, new blocks, and vegetation. The air is thick with flying white ashes.
Two new blocks: blackstones and lodestones.
Improved existing biomes. In addition to their already known features, the developers added patches of blackstones, gravel, soul sand. Some of them are even below the lava level.
Possibility to use the twisting vines for climbing
Ruined Nether portals that can be seen both in the Nether and in the Overworld.
Possibility to set respawning points in the Nether. Here they are called respawning anchors.
Two mobs: striders and zoglins. The first ones are peaceful and the player can even breed and mount them. The second ones are more hostile than all the rest of the mobs in the Nether.
Possibility to get a special enchantment called soul speed, meant to make the player run very, very fast
These and more new features can be discovered in the updated Nether, but in addition to them, the developers had to make some changes and fixes outside the Nether. The most important of them are:
The player will have the possibility to enjoy more sounds and songs
More information on third-party servers
More kicking and banning possibilities
Hoe can now be used as a digger item
Correct light propagation for hostile mobs to spawn properly
Players will not lose experience after reloading their MCPE worlds anymore
Proper texture for the smooth quartz
Everything described above and more can be discovered in this great beta version of our favorite game. Hurry and click on the download button below the video and recommend it to all your friends.
If you want to always be up to date with the freshest game versions, follow our website.
Enjoy your time!
Video of MCPE 1.16.0.57
---
18 April, 2020