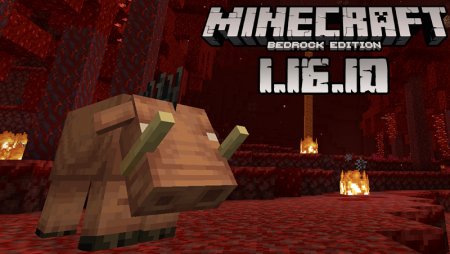 Minecraft for Android
Minecraft PE 1.16.10
Last week we had the opportunity to explore not one, but two new MCPE beta versions: Minecraft PE 1.16.20.52 and Minecraft PE 1.16.20.53. This week, the developers continue to surprise us with a new update which is Minecraft PE 1.16.10 but unfortunately, the news won't be very pleasant for all the players. We will tell you the news is about a little later, but first, let us tell you about the changes brought by the update. Surprisingly, there is only one bugfix and it was done in relation to the broken trading screen slots affecting the Android users.
And now it is time to reveal the grand news. Starting with this autumn, the upcoming game updates won't be accessible for the players who are using certain older mobiles or other devices for playing MCPE. This decision was made in order to offer better support for the platforms where most of the Crafters are playing. This means that if you are using either a Windows 10 mobile, an Android, or a Gear VR with less than 768MB RAM, you won't benefit from the upcoming game updates starting with October. This is also available for the users who use video cards that support Direct X 10.1 or an earlier version and for the ones using iOS 10 or an earlier version of iOS.
Please do not get upset in case you recognized yourself in one or more of the categories enlisted above. Just take it as an opportunity to take a step forward and try to obtain a newer device. We assure you won't regret this because this way you can take advantage of a lot of upcoming game updates that will make your gameplay better with each release.
If you want to always be up to date with the hottest news and with the latest game versions, visit our website as often as possible. There you will also find dozens of other MCPE-related articles, all of them having free download buttons. Have a good time!
Video Trailer of MCPE 1.16.10
---
23 July, 2020