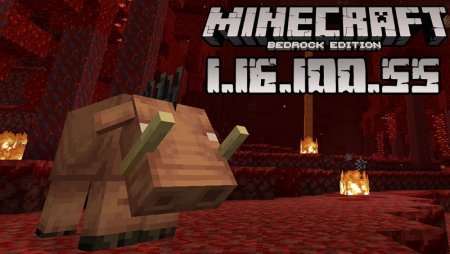 Minecraft for Android
Minecraft PE 1.16.100.55
We all got used that the MCPE developers release a game version every week, but the last week was more special because they decided to release two updates instead of one. These were Minecraft Bedrock 1.16.100.54 and Minecraft PE 1.16.40. Even if there was a lot to explore, we hope you managed to do this because the new Minecraft PE 1.16.100.55 is waiting in line!
We must tell you that this is a beta update, thus you won't be able to join Realms and other players who prefer using only full versions. You should also know that the worlds created in betas can be quite unstable compared to those created in a full version.
And now, let's see what this update brought:
Bugfixes in Minecraft Bedrock 1.16.100.55
Besides several changes, the MCPE developers worked mainly on fixing the detected issues affecting the gameplay. These were:
Crash occurring when the Minecraft PE user stands on a Shulker box and opens it after entering into a multiplayer session
Crash occurring when the Minecraft PE player uses command /fill in a Portal aiming to fill big amount of blocks
Zoglin babies having heads like adult zoglins, this making them look like miniature zoglins, not babies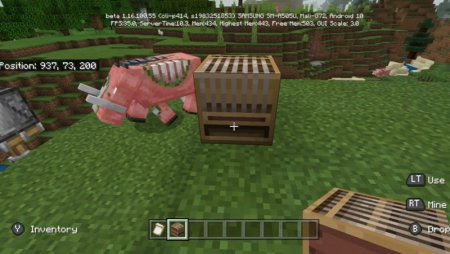 An issue preventing players from composting shroomlights
An issue preventing players from placing warped fungi on mycelium (this issue being available for the crimson fungi too)
A bug occurring when observers are pushed by a piston
A bug preventing "thing banner patterns" from being crafted
An issue preventing specific items from being used in the Composter
Foxes taking damage from berries in specific situations
Wrong spacing of the title command text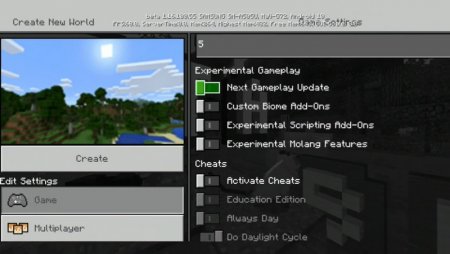 A bug not letting Character Creator items show if the Minecraft PE user is offline
A bug occurring when the Minecraft PE user tries to break the boots enchanted with Soul Speed (the bug affecting the boots' behavior)
An issue preventing piglins and piglin brutes from preserving their equipment when they are turned into zombified piglins or piglin brutes
The hammer item not being present in the Smithing Table screen
Dear friends, these are the most noticeable problems detected by the MCPE developers and the most observant players, and happily they managed to fix them all.
To find more about this version, watch the video trailer below.
To download the beta, click on the button below the video trailer, share the article with all your MCPE friends, and leave feedback.
Follow our website and you will always be among the first to find out about the latest game versions and the most popular MCPE downloads. Have a good time!
Video of Minecraft PE 1.16.100.55
---
11 September, 2020