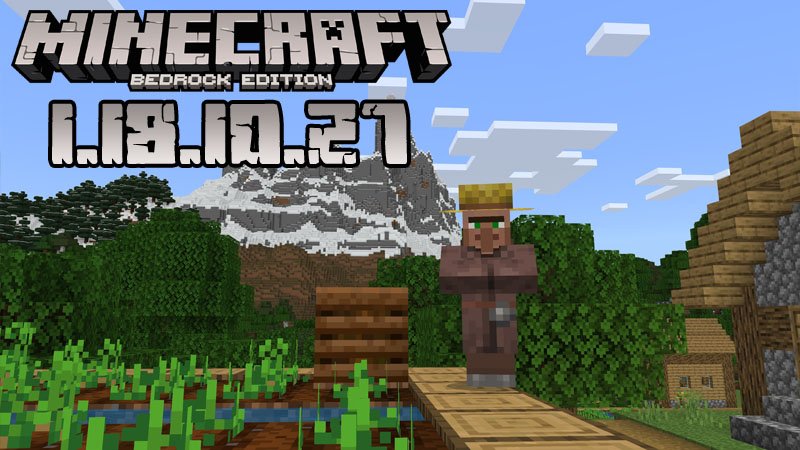 Minecraft for Android
Minecraft PE 1.18.10.27
Unlike Minecraft PE 1.18.10.24 and Minecraft PE 1.18.10.26, which are the previous two game betas, Minecraft PE 1.18.10.27 which is the freshest one does not bring any new features. Instead, it contains fourteen useful bug fixes and twelve technical changes. Because we try to focus mostly on what interests the players, not the content creators, we will enlist only the fixes, but you can always watch the clip trailer if the information provided in this article is not enough for you. The clip is displayed right below the article.
Changes of Minecraft Bedrock 1.18.10.27
The list of bug fixes carried out by the Mojang Studios team is not very long, but each of them is important and assures a better gameplay. After installing this beta, you will discover that:
Boats will not disappear after being used for a long time
The slots in the player's inventory won't be buggy and won't disappear in certain situations
Cocoa pods will not break on chunk borders
Structure blocks work correctly with any blocks, including the multiface ones
The observer will not be displayed as lit in the inventory if they were blinking while being broken
Paintings will not overlap other items
The spawn rate of golems and pillagers that spawn in pillager outposts will be correct
Boats and their oars will have matching colors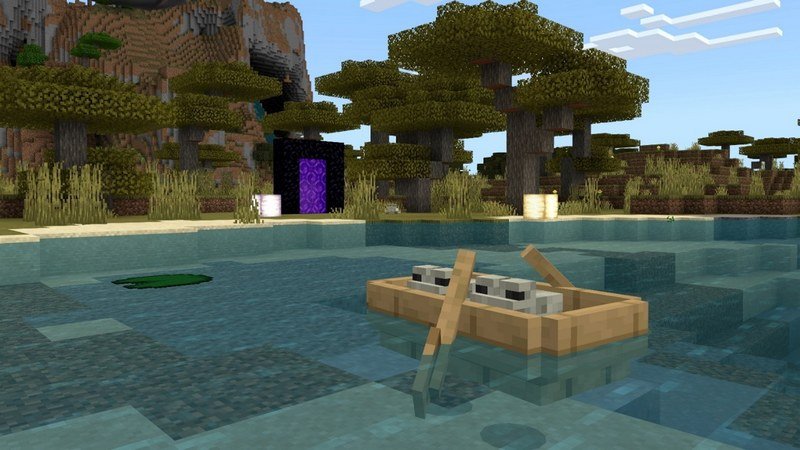 Tamed cats can be leashed
Guardians and elder guardians will be able to swim correctly
The inventory slots in the creative menu will be displayed correctly
The spawning rate of monster spawners and chests will be correct
Frogs won't consume goats as food
We hope this release is good news for you, and if you want to share this article about it with your friends, feel welcome to do so. We would also appreciate your effort if you could let us know what you think about the above-described changes by leaving feedback.
If you want to be notified about the release of the upcoming game versions, subscribe to our website and enjoy your time!
Clip Trailer of Minecraft Bedrock 1.18.10.27
---
13 January, 2022