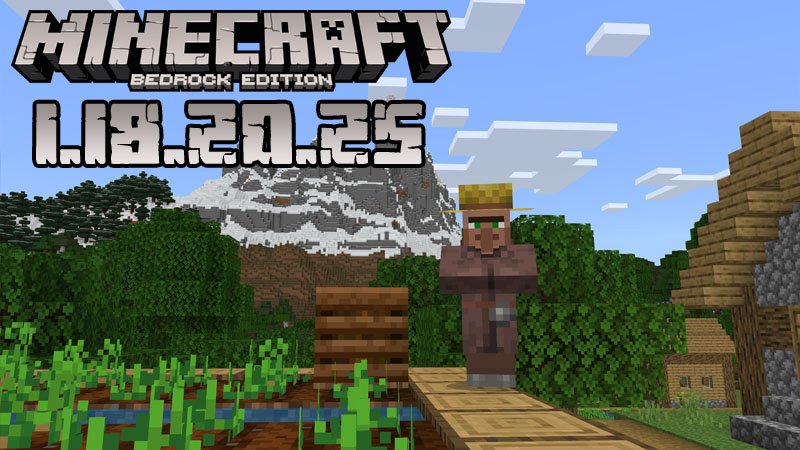 Minecraft for Android
Minecraft PE 1.18.20.25
In addition to Minecraft PE 1.18.10 full game version, you can be among the first players to try another new game version released recently. Minecraft PE 1.18.20.25 is a beta and besides the traditional bug fixes and technical updates, it brings more experimental features modifications.
New fixes in Minecraft Bedrock 1.18.20.25
We will talk about the experimental features later, but first, let us enlist the issues that have been fixed. These were:
Command /playanimation not updating the inventory character and the paper doll
Clerics trading glowstone, not glowstone dust
The fishermen boat trade not changing the wood type according to the villager biome type
Resource Pack tab not being present in the newly-developed Create New World screen (see article about Minecraft PE 1.18.20.21)
The crouch animation not getting reset when the player dies, and this was the cause of players respawning in the same state
Fire resistance effect not having the required effect when the entity is on fire
The player's hunger depletion state not matching the Java edition
You may also notice that a couple of trades, namely the armorer diamond and weaponsmith enchanted iron sword were transferred to the journeyman and to the novice.
And now, let us tell you about the changes affecting the experimental features.
When placed in a minecart or in a boat, frogs do not continue making jumping sounds anymore
You can tempt frogs vertically now (you can do this with turtles as well)
The frog spawns do not turn invisible when looked at from certain angles
Froglights behave as any other light blocks now and do not rotate like grass or sand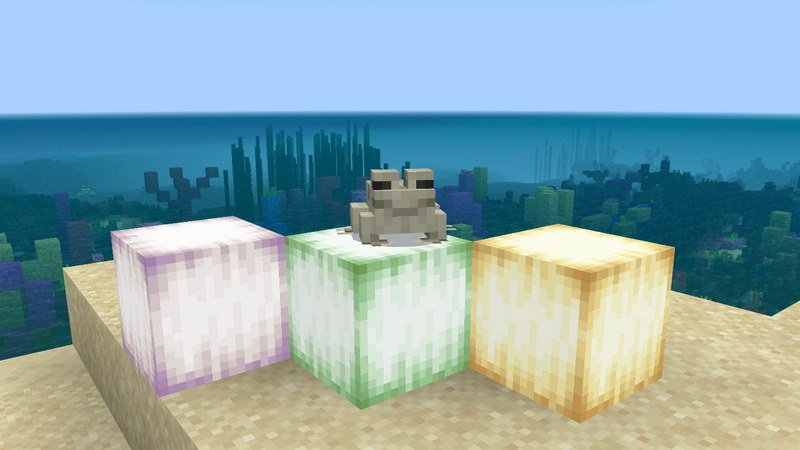 When a horn breaks from a goat, players will hear a specific sound
The goat horns make the correct sounds and use the correct animations when used
Now that you know everything about this beta, it is time to try it, share the news about its release with your friends and tell us what you thing about its features by leaving feedback.
The MCPE developers are already working on new game versions, so, if you want to be informed about their release, subscribe to our website. Another advantage of following us is that you can learn about the newest texture packs and other surprises and download them for free. Enjoy your time!
Clip Trailer of Minecraft PE 1.18.20.25
---
15 February, 2022