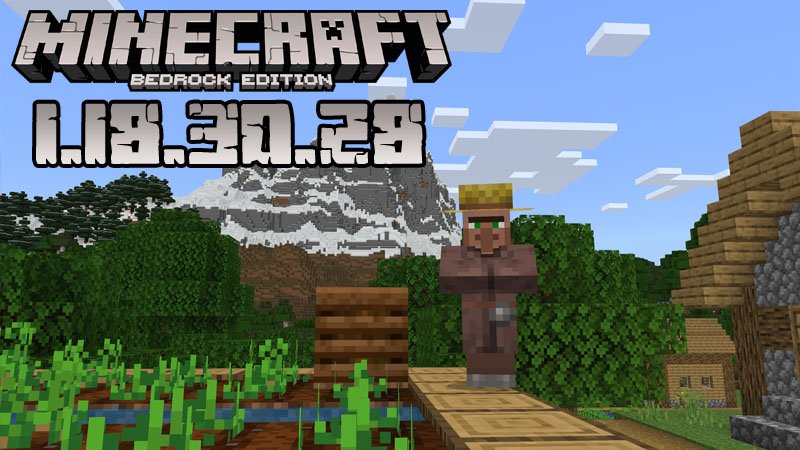 Minecraft for Android
Minecraft PE 1.18.30.28
One recent beta, namely Minecraft Bedrock 1.18.30.22 brought us a very cool and helpful mob called the Allay. A lot of players admitted that this creature is adorable and makes the gaming experience more fun. Today, thanks to the new Minecraft PE 1.18.30.28, you will notice that some of its behavior aspects have been modified. Moreover, you will also discover that there are other new experimental features to explore and this will give you the possibility to get a little closer to the release of the grand Minecraft Bedrock 1.19.
What's new in Minecraft Bedrock 1.18.30.28
Besides several bug fixes that we will enlist later, you will be able to enjoy:
The presence of Allays with a better behavior. Now these flying cuties spend more time near playing Note Blocks, collect only items that are identical copies of the item they already hold, and cannot be affected by the attacks coming from their owners. Another important change affecting the allay is that now it will have a delay period of time between delivering the items to its owner and starting picking other new ones.
New Boats. Probably you already know about these kinds of boats if you read the article about the upcoming Wild Update. Unlike the ones you got used to, these ones contain chests and you can take the things you might need while traveling on water.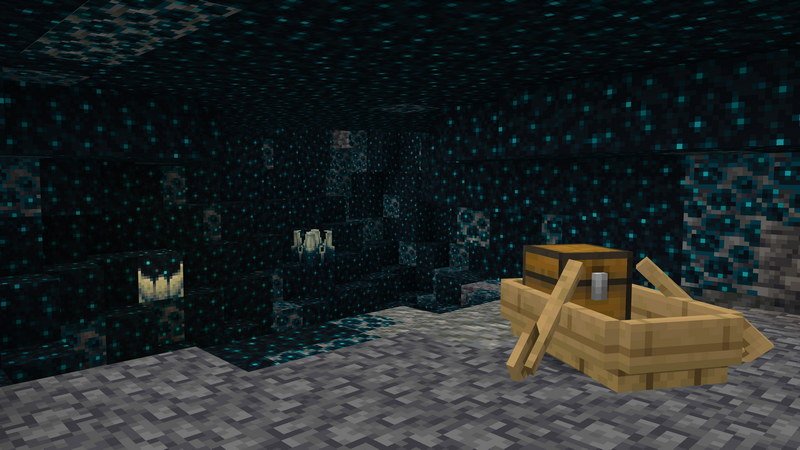 The Deep Dark. This game developers did their best to make this place even more comfortable for the arrival of the most fearsome mob from MCPE, the Warden.
New parameter called "mob_amount". It will specify the unique damage amount used by a mob.
By installing the beta, you may also notice that:
When someone holding a shield gets attacked by an axe, the shield will get disabled for a short while
The flying mode won't activate when you press the crouch button twice
You won't get stuck in the sprint state when hitting a wall while sprinting
Flowers placed on the same block as snow won't break when you choose to break the snow block
Mobs won't become immune to attacks after being healed
Lava lakes will turn into obsidian during the world generation
The size of the buttons in the new mobile control schemes have been adjusted
A bug affecting the Highlight Always On option was fixed
The sensitivity of the touch control schemes has been adjusted
The baby hoglins attack players
You have almost the entire weekend to explore this fantastic new version, so take your time and enjoy all of its features. If you want to share your opinion on the release with us, feel welcome to leave feedback.
To be always up to date with the newest game versions and with other recent MCPE content, for example, interesting maps, subscribe to our website, and enjoy your time!
Clip Trailer of Minecraft Bedrock 1.18.30.28
---
25 March, 2022