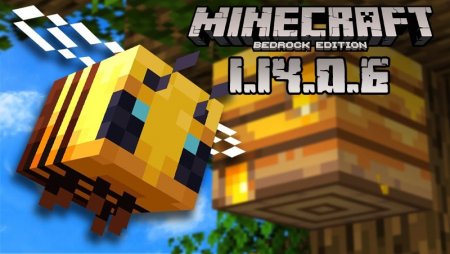 Minecraft for Android
Minecraft 1.14.0.6
We all remember and many of us use Minecraft PE 1.14.0.1, which introduced lovely bees, their products and other features related to these flying creatures. Today we have a new game beta, which is Minecraft 1.14.0.6 and it brings a fix related to the bees, namely making them able to fly through open doors. The rest of the work was carried out in relation to other game issues detected along with the gameplay.
Features in Minecraft 1.14.0.6 for Android
The game problems that bothered players the most were:
The graphical problem making the player's hands be displayed outside the screen borders when he/she rode a horse and when he/she held a map

The bug not allowing the Redstone to pass through chunck borders

Dispensed pumpkins not creating Iron Golems

Not very good performance of the player's inventory when clearing it by commands (in regards to some Marketplace maps)

Splash text having spelling errors

Skins loading in for too long

Throwing lingering potions causing a game crash sometimes
Minecraft 1.14.0.6 for Android fixes all the above-listed issues, so by downloading it, you will have better gameplay. 
Don't keep the good news to yourself, share the article with all your MCPE friends and leave feedback letting us know about your in-game experience with the new beta. 
Before trying it, make sure to back-up all your previously created builds, because this version is going to replace all your Minecraft work in progress. 
Follow our Download MCPE section to always be up to date with the new game versions and between them, to entertain yourself, try our cool mods and maps. 
If you want to go even further and find out what is waiting for us at the beginning of the next year, we recommend you to read a sneak peek of an upcoming legendary version, that is Minecraft 1.15! 
Video of 
Minecraft 1.14.0.6 for Android
---
17 November, 2019