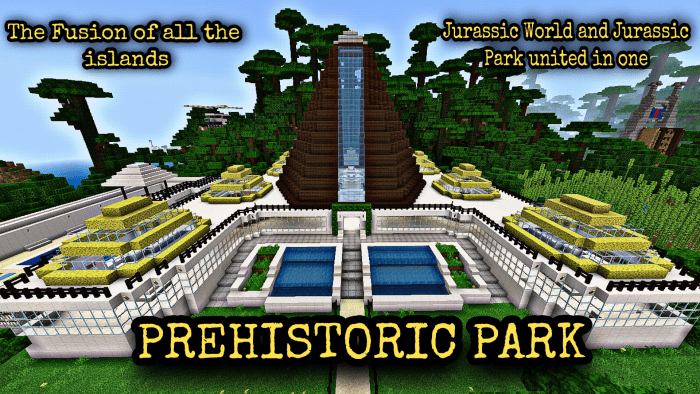 Minecraft Maps
Map Prehistoric Park 1.16.201
Like we promised in the article about Minecraft PE 1.17.0.54 published on our website today, we are inviting you to a very interesting park where all the venues have relation to the Prehistoric period and dinosaurs. This park can be visited by installing Map Prehistoric Park. We promise you will be thrilled by this trip.
Features of map Prehistoric Park
The park we are talking about is located on a beautiful island (see picture below).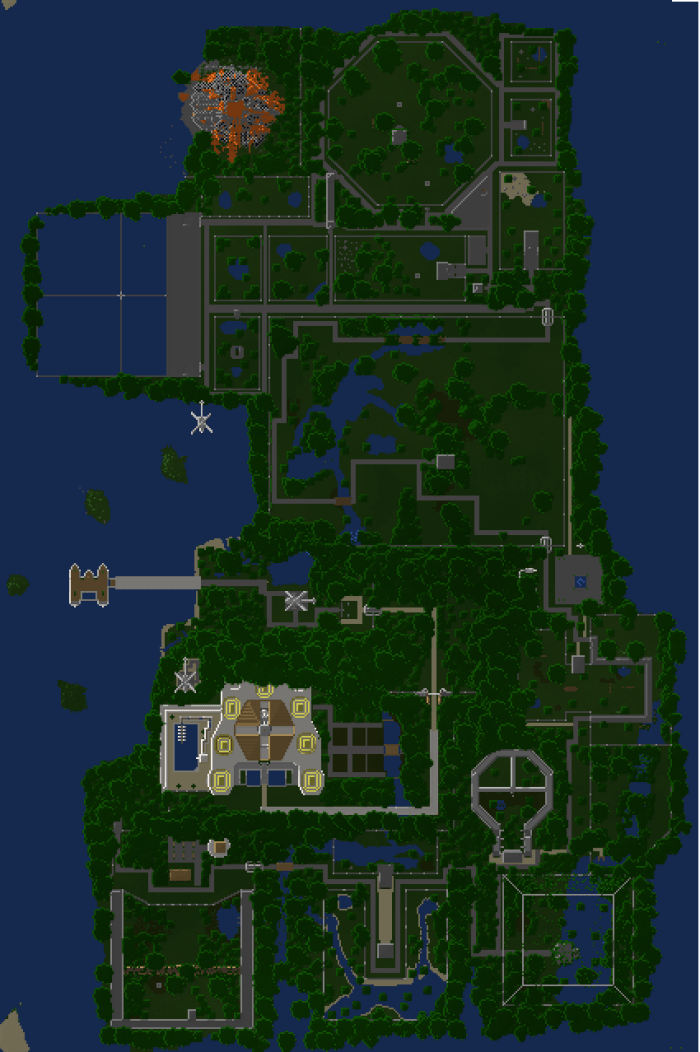 This park is absolutely awesome. It contains more than twenty dinosaur enclosures, constructions, structures, and even an enormous volcano.
To visit the park, you will have to switch to Survival game mode. Your player will spawn in a Jurassic ship where you will discover the park's map and food.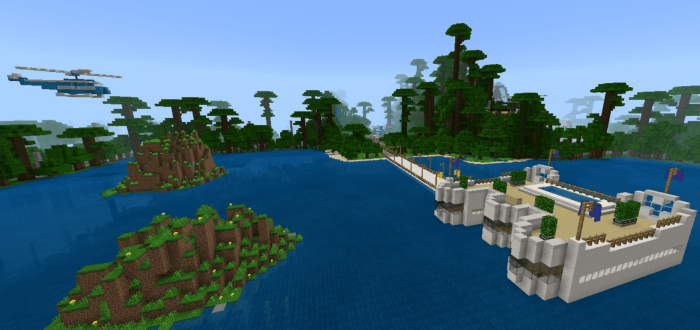 We recommend you follow the path shown on the map because the map maker developed it in such a way so you don't get lost among all the venues.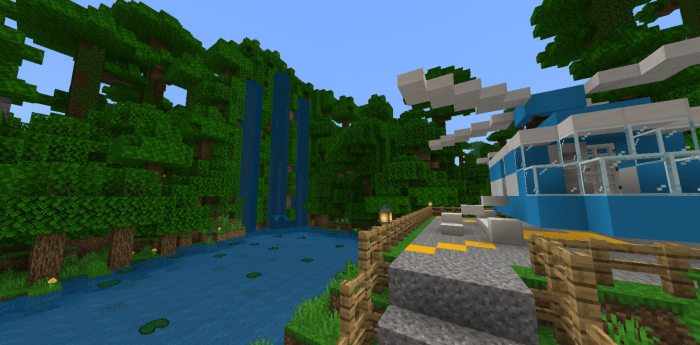 Further, you will have to jump into a minecart meant to take you to the entrance of the park. This area looks nicer during the night time because there are a lot of lights, so you can switch to night mode without worrying that you won't see the path.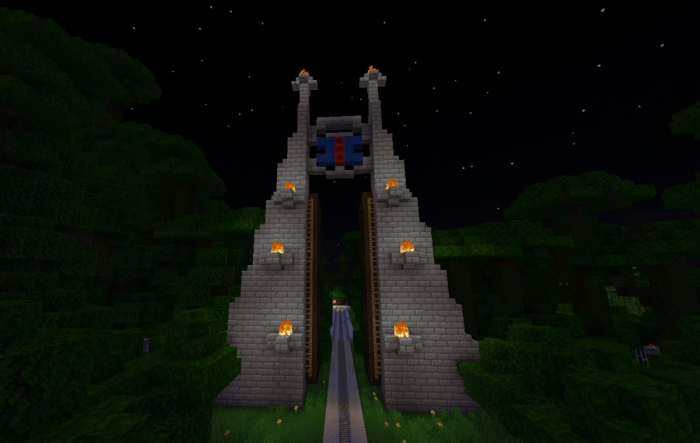 The path leads to a visitor's center which serves as a starting point. In this center, you can admire a lot of things, for example, rare fossils, books and maps that will be of great use in your adventure, and even several cool minigames.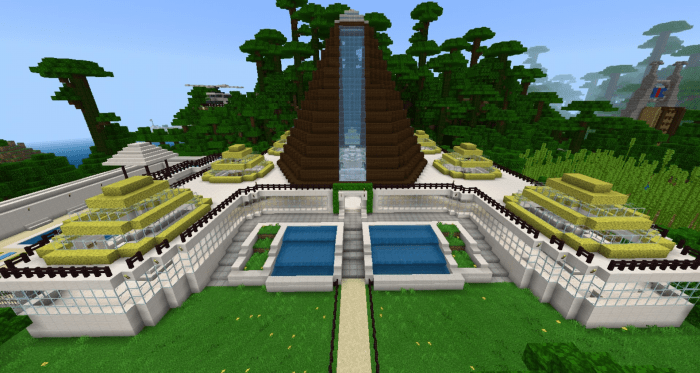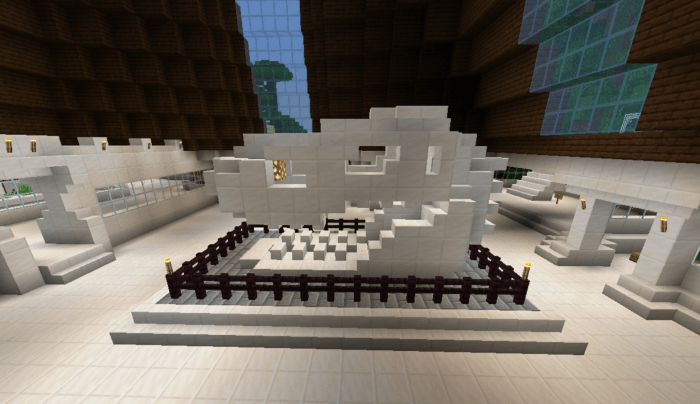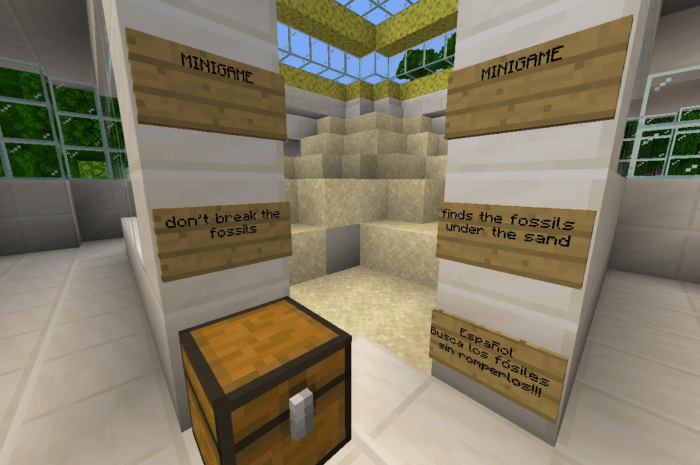 After having fun in the visitor's center, look for a special part called "Welcome to the Prehistoric Park" and you will be transferred to the park's dinosaur enclosures.
The first one is the T Rex Kingdom. There you can admire a lot of awesome structures and even play with T Rex which has custom animations and makes specific sounds.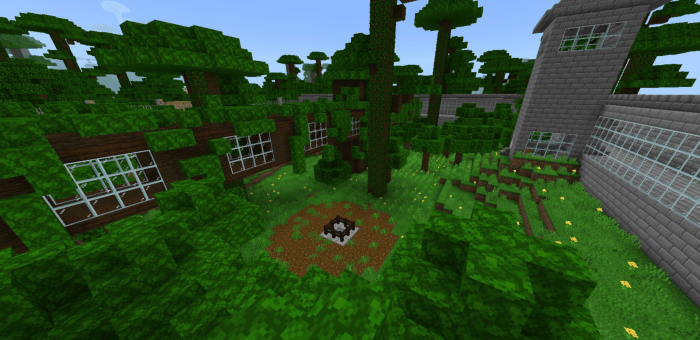 Baryonyx and Spinosaurus Enclosure is the next spot you are going to visit. As you can notice from the picture below, these dinosaurs prefer living in an aquatic environment.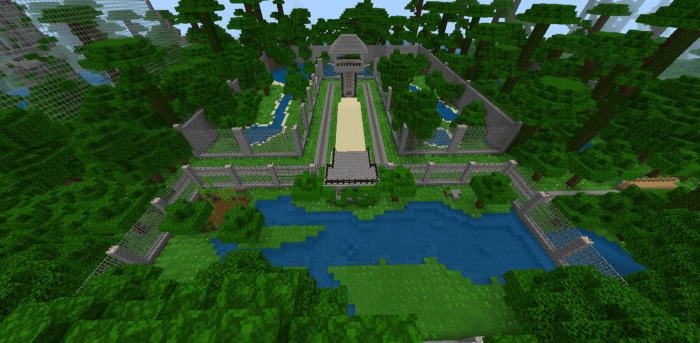 The Great Aviary is another enclosure that should be visited. This place is designed for flying dinosaurs. As a bonus, this enclosure hides a lot of easter eggs. Will you be able to find them all?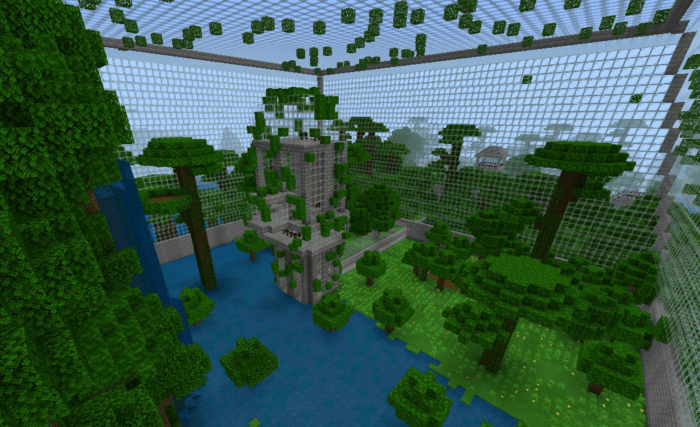 The Raptor Paddock is a place designed for raptors. These dinosaurs move freely all over the map and we are sure you will enjoy monitoring them.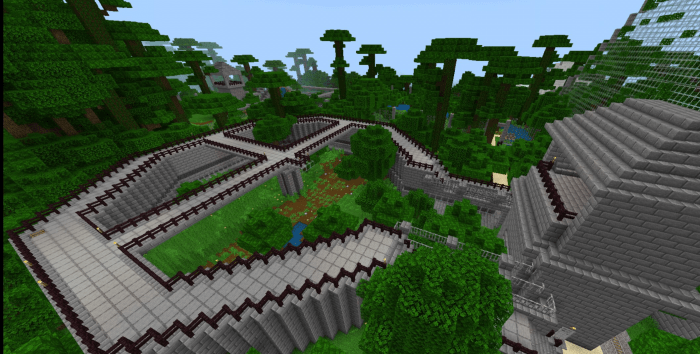 Besides the above-mentioned enclosures, you will also have the chance to visit:
The Herbivorous Dinosaur Enclosure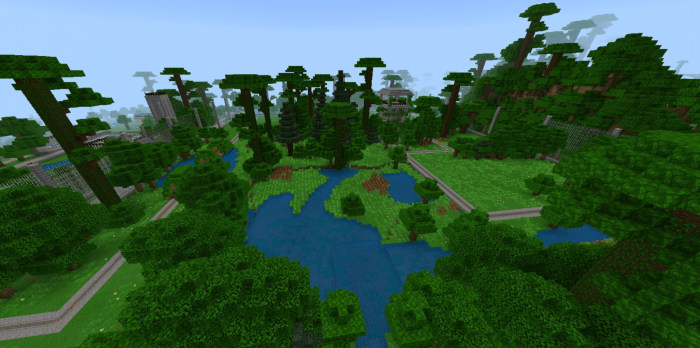 The Aquarium
The Grand Volcano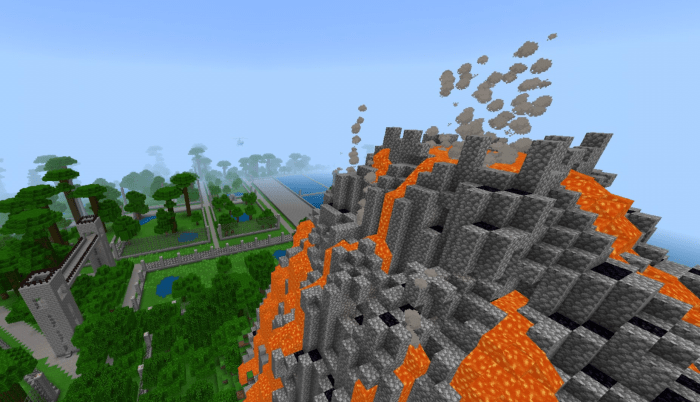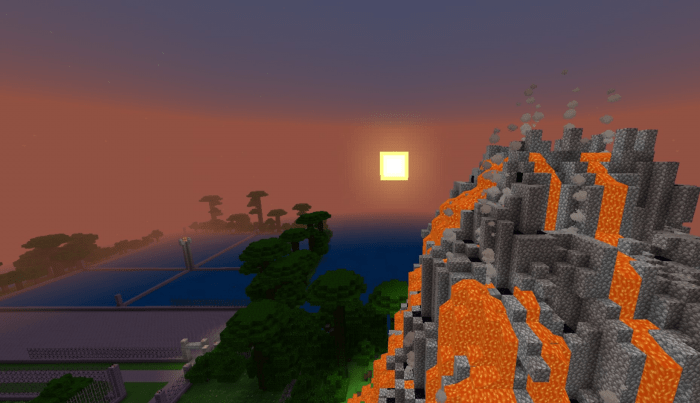 Dear players, if you want to spend several quality hours visiting the park we described above, make sure you are using one of the latest game versions (at least Minecraft PE 1.16.201) and hit the download buttons below the video trailer.
For more mods and other interesting MCPE-related articles visit us and don't hesitate to share the ones you consider the best with all your friends. Enjoy your time!
Video Trailer of Map Prehistoric Park
---
8 May, 2021