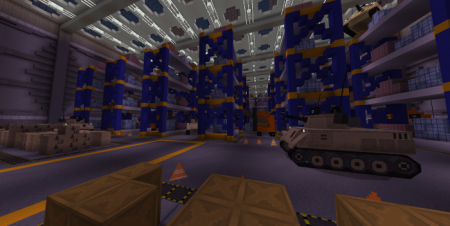 Minecraft Maps
Map Combat Force 1.13
When it comes to video games, it's not a sin to fight with your friends. In fact, it's a lot of fun, so why don't you invite them for the battle of your lifetime with Map Combat Force? 
Features of map 
Combat Force
Before starting your adventure, make sure to enable experimental gameplay mode. 
After, you will have to choose either you want to play as a single-player or in multiplayer mode. 
Now, you will have to organize your battle area. This includes your safe zone where you will have the chance to put on your equipment and to set the required weather and time. 
Further, choose your team (A or B). 
Now the combat shall begin. You will have a lot of places to choose for your battle, as well as a very wide range of weapons and even tanks. 
The map, among a lot of cool places, includes several warfare battle zones. These areas are intended for fighting only with weapons. 
You will also have the chance to choose between different places to hold the battles. These are: 
A Brazilian favela

A warehouse

A military base. 
If you choose to use a tank, get closer to it and press the "ride" button. To shoot a cannonball, use the "shoot" button. 
To use the rest of the weapons, crouch, but make sure they are loaded with ammo.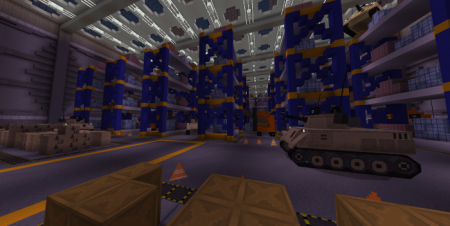 In case you are active and want to have some fun, but in a more peaceful way, check our Maps section. Here you will find maps where you can parkour, explore, and have different adventures. 
Getting back to our Combat Force map, click on the download button below and let the fight begin!
To make sure this map works, install one of the latest game versions (at least Minecraft 1.13.1). 
Use our website to download the right version and to discover many interesting MCPE-related novelties, including Minecraft Earth, which is one of the most popular AR games released recently. Have fun!  
---
15 December, 2019