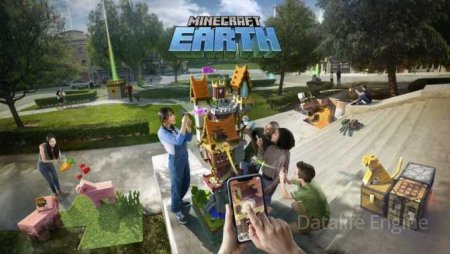 Minecraft for Android
Minecraft Earth
You might have heard or even tried to play augmented games. Now you will have the chance to enjoy a Minecraft Bedrock related one called Minecraft Earth! 
Features of Minecraft Earth
If you wonder what does Minecraft Earth AR game has to offer, let us share with you some of its main features. 
The first and coolest one is that you can meet all the already known mobs in your reality! Just imagine how unusual would it be to face an MCPE cat in your own, real world. In addition to the custom mobs, you will also discover some new ones: as cute as you can only fantasize of!

Now the reality you used to know will get an entirely new dimension and this gives you space and possibilities to explore a lot! 

You can collaborate with other MCPE users in building worlds. The possibilities are endless and the only barrier is your own fantasy. 

Don't expect to meet only friendly mobs in Minecraft Earth. You will definitely meet hostile ones too and this is where you will need all the survival skills you have to defeat them in the real-world!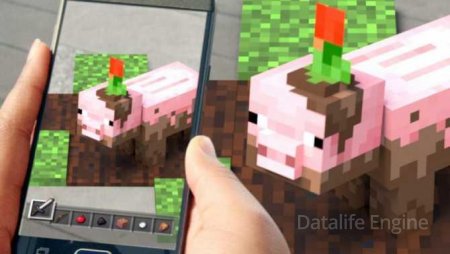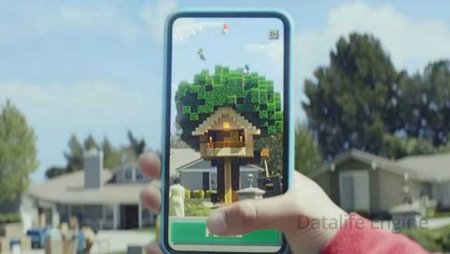 Additional must-knows:
Minecraft Earth is absolutely free of charge, so everyone having a device supporting at least Android 7 or ioS 10 will have the chance to try it. If you wonder what happens in case you lose your device, there is nothing to worry about. All your builds will be saved on a cloud. Evidently you will have to create a Minecraft or Xbox Live account.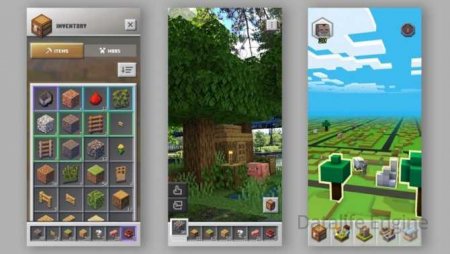 Another good thing about Minecraft Earth is that you can use your vanilla skin in it, so there is no need to part with the skin you got used to or don't want to change for any other reason.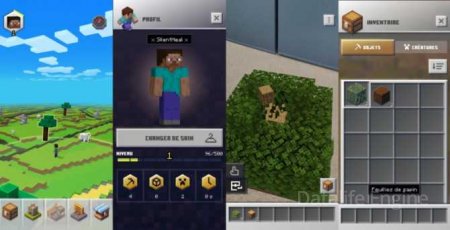 We are sure you are pretty excited about this new game, so you can download it as soon as you finish reading this article but first, we recommend you watch the short video trailer below to understand better the principle of this game and AR games in general. 
For the custom, popular Minecraft PE game, check our website to read detailed information and download the required version for your needs and desires. Among others, you can install Minecraft PE 1.11.4, Minecraft PE 1.12.1 or even Minecraft PE 1.13.0.1!
Video of Minecraft Earth
---
7 October, 2019