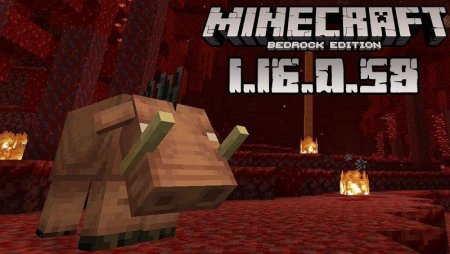 Minecraft for Android
Minecraft PE 1.16.0.58
The previous beta, that is Minecraft PE 1.16.0.57, impressed all of us with its new features, interesting changes, and a long list of fixes. Minecraft PE 1.16.0.58 is not as spectacular, but the carried out fixes are never aimless. Thanks to them, our gameplay will become even better and smoother.
Changes in Minecraft Bedrock 1.16.0.58
This time, the developers, together with the most responsible MCPE users, have detected several bugs and a few crashes:
The potions in the cauldrons can now be removed properly
The player can use the fishing rod for many times now by pushing the interact button and holding it
When the player double taps the items on his/her screen, they will group properly now
The use of function "craft all" was corrected
When the player searches in his/her inventory, the results will update properly now
The crash affecting the Android users when they open the Marketplace was fixed
The crash that used to happen sometimes when the player was looking for updates in the Marketplace was fixed
Before clicking the download button and trying the new version, watch the video trailer below but remember that this is a beta and while trying it, you cannot play in Realms and/or with players who use full MCPE versions.
Follow our website to always be up to date with the newest game versions and with the most popular game-related articles with free download buttons, including Minecraft Earth and two cool mods teaching you how to protect yourself from COVID-19 described in Coronavirus in Minecraft Bedrock. Have a great time!
Video Trailer of Minecraft Bedrock 1.16.0.58
---
25 April, 2020