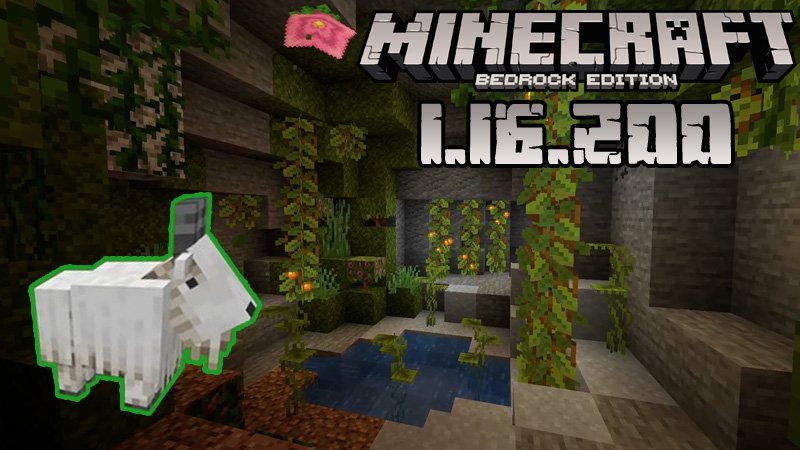 Minecraft for Android
Minecraft PE 1.16.200
The release of Minecraft PE 1.16.200 represents a really special event for all the Windows 10 users, because it brings several new possibilities that brings the MCPE gaming to a totally new level. The rest of the players will also find it useful because it brings a very big number of vanilla parity changes and bugfixes. Some of them may seem familiar to you if you managed to read the articles about Minecraft PE 1.16.200.55, Minecraft PE 1.16.200.56, and other beta versions released recently.
We will talk about the most important changes that are important for all the categories of players, but first, let us start with the new features, the ones that were developed for the Windows 10 users.
General changes in Minecraft Bedrock 1.16.200
New features for the Windows 10 users:
RenderDragon! This is a very cool rendering engine that features special super lighting techniques used in Minecraft Bedrock and Minecraft Earth. Earlier it was available only on PS4 and Xbox One, but now, if you are a Windows 10 users, you can enjoy it too. The MCPE developers promise to give the users of all devices the possibility to try it soon.
Ray Tracing! Ray tracing provides realistic lighting by stimulating the physical behavior of light. Now, if you are a Windows 10 user and you have appropriate graphics hardware to support it, you will be able to enjoy it while playing MCPE.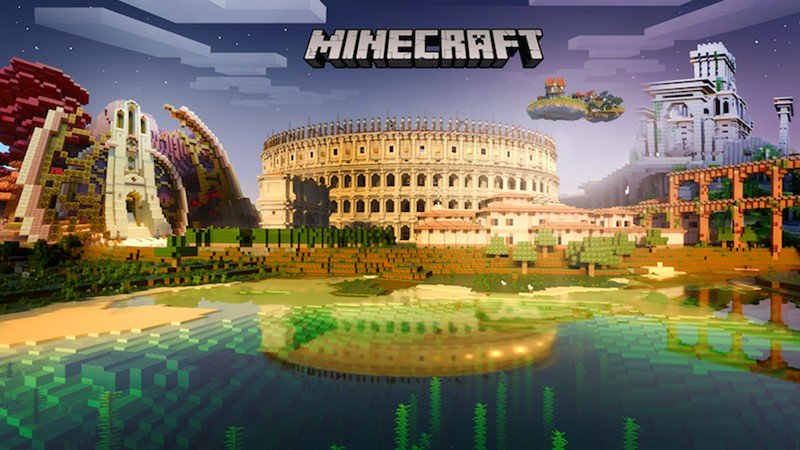 Open XR! This is an open standard for accessing augmented and virtual reality platforms. Now, if you are a Windows 10 user, you can try it too!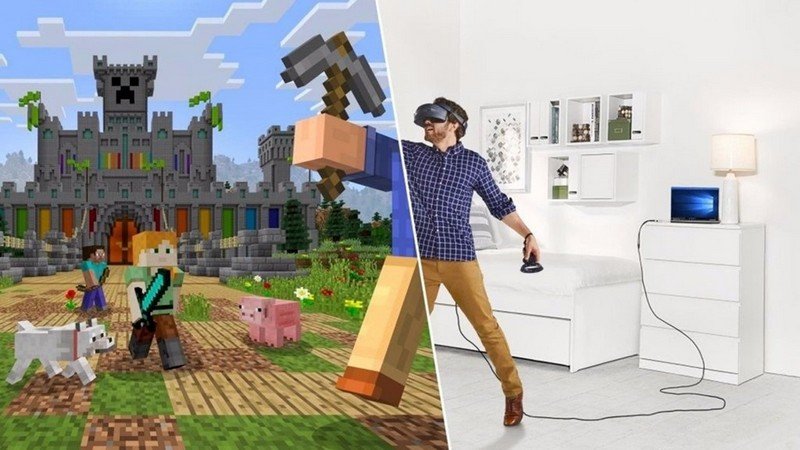 New features for all the categories of players:
New sound volume sliders! Using these sliders, you will be able to choose the sound volume for different categories of sounds played in MCPE.
Vanilla Parity Modifications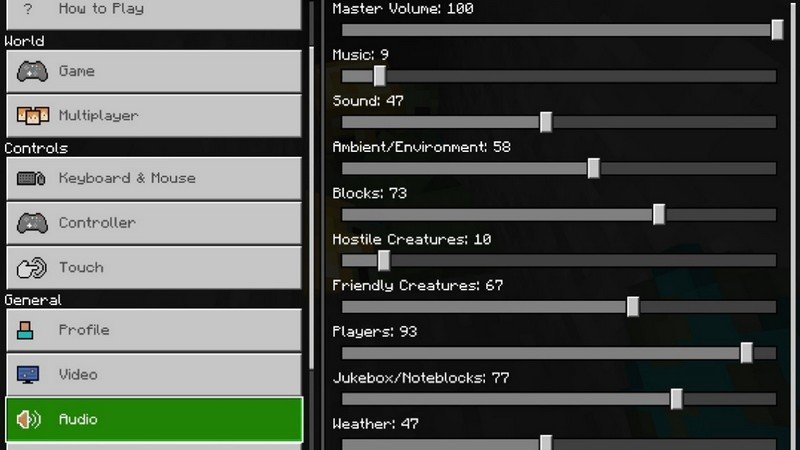 The MCPE developers modified some features to make them similar o the Java edition ones. These modifications affected the basalt and basalt blocks, the dragon egg, the snow blocks, the creation of dirt paths, the texture of the netherite leggings, the netherite armor resistance, and the behavior of bees.
Bugfixes
In this version, the MCPE developers linked the fixes we know about from the previously-released updates with several new ones. This way, they resolved the following issues:
Poor world loading speed, especially when using Elytra to fly
Numerous game crashes happening in diverse situations
Audio-related problems occurring after the player suspends and resumes his/her the game
Player's hand bobbing even if this option is off
Villagers taking the workstations belonging to other villagers
Mobs not hunting their targets to the end
Incorrect Zombified Piglin's texture
Certain mobs, including skeletons, zombified piglins, and others spawning in wither roses
Bees flying out from all sides of beehives
Compasses getting consumed if they are used on a loadstone in Creative
Glowsticks using the wrong textures
Cocoa beans not generating in the direction they should
Signs taking the place of decorations if placed in the same spot
Owned packs not refreshing properly in specific situations
Multiple problems affecting the text-to-speech option
Multiple problems affecting the screen reader
Multiple problems affecting the UI text contrast
Incorrect death messages
A bug affecting the paperdoll from the dressing room (not rotating normally)
Players not getting notified if their graphics drivers are out of date
News for the addon creators and map makers:
The MCPE developers, in addition to all their hard work described above, didn't forget about the addon creators and map makers. In this version, they updated templates with new documentation, behaviors, and resources and fixed a number of issues, among which:
Custom projectiles not animating properly
Loot tables creating wrong items
Numerous bugs affecting data-driven blocks
Incorrect work of blocks from the minecraft:block_placer
Incorrect generation of spawn eggs in template worlds
Dear player, whether you are a Windows 10 user or not, we are sure you will enjoy this new full version, so click on the download button, share the news about its release with your friends, and leave feedback.
Visit our website regularly and you will always be up to date with the latest game updates and with other interesting Bedrock-related news. We make sure o publish articles only on the newest and most popular game-related downloads and all of them are for free. Enjoy your time!
Video of MCPE 1.16.200
---
10 December, 2020