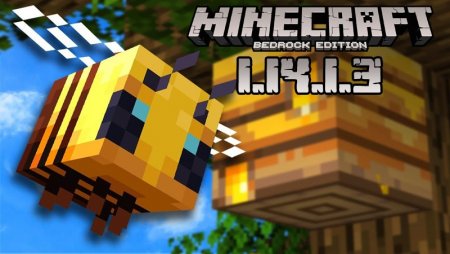 Minecraft for Android
Minecraft 1.14.1.3
Minecraft 1.14.1.3 is the newest beta version presented to us by the hard-working game developers. Even if it's more compact than MCPE Minecraft 1.14.0.52 and even MCPE 1.14.1.2 (can you believe it?), the fixes it features might be useful for some users, so why don't you check it and see how useful it can be for you.
Changes in Minecraft Bedrock 1.14.1.3
This time we only have four changes, one of them being the traditional fix of crashes occurring during the gameplay. 
The rest of them are: 
In case your native language is Japanese and you want to use it in Minecraft, note that the developers worked on the UI that previously had some issues. 

Removed a bug that made the main menu "sign-in" button have an incorrect position and linking with the screen edge. This might look like a too unimportant problem for some, but others are really bothered by such details. So thumbs up for the developers who think about all the players. 

And last, but not least, another fix regarding the Character Creator: a problem with the screens occurring during scrolling was fixed. 
This is all we have to tell you about 1.14.1.3, but we also recommend you to watch the video trailer below before downloading it.
Please note that this is not a full version, thus the builds created in it might not be very stable. Anyway, if you want to keep them, we suggest you save them before closing the game. Also, if you have any work in progress now, make copies, because this version will replace any MCPE activity you are into now. 
We know you are following the releases of the new game versions on a regular basis, but besides this, you can access our website and explore a lot of useful and fun articles with download buttons, for example, Minecraft Earth, which is an awesome AR game! In addition, you will find the most popular mods and texture packs. Enjoy your time! 
Video of 

Minecraft Bedrock 1.14.1.3
---
15 December, 2019