Minecraft Mods
Addon Siren Head 1.13
By installing some mods from our website, you can introduce some useful and pleasant characters, for example with How To Train Your Dragon Addon, but today we are giving you the chance to meet someone totally different: the Siren Head. Get ready to face a new challenge with Addon Siren Head!
Features of addon Siren Head
Siren Head is an absolutely creepy MCPE boss. By looking at the pictures below, you can notice that it is very tall (approximately fifteen blocks high) and it is very difficult to be located in dark places.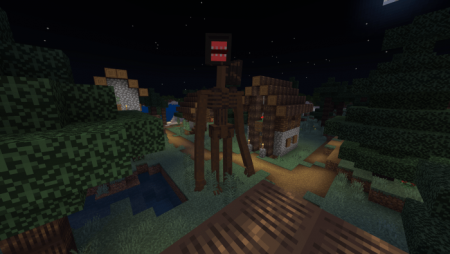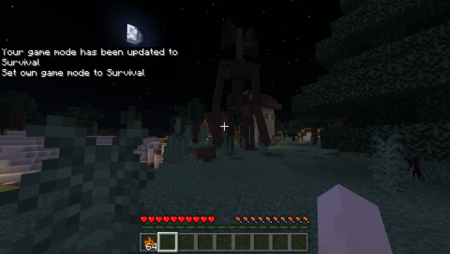 The creature spawns in taiga biomes, has a health of eight hundred and an attack damage of twenty. It has a tendency to attack villagers and players.
If you are brave enough to meet the terrible Siren Head in your beautiful Minecraft PE world, click on the download button below.
Share the article with your friends in case you are not concerned about their emotional integrity and leave feedback.
Note: In order to be able to use this addon, make sure to install one of the latest game versions, for example Minecraft PE 1.14.1.
As a bonus, we recommend you to read the article about Minecraft PE 1.15, an upcoming game version that aims to make a lot of important modifications in the Nether.
---
7 January, 2020